Cross Country Sports Spotlight
Cross Country Sports Spotlight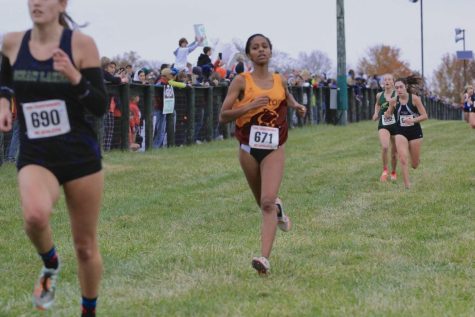 Meet Oakton's Spectacular Senior runners
Cross country is an intense sport in which runners race in varieties of different terrains. In past seasons here at Oakton, the cross country team has seen much success. This year, with many new athletes on the team, they aspire to be even better. Here's what two senior runners, Sitota Mesfin (12) and Iyasu Yemane (12), have to say about their upcoming 2022 season.
Q: What inclined you to join cross country?
S: "My family has always been into running. We would participate in 5ks every now and then. My older brother also did cross country and track in his high school years, so I already knew the layout. I just always kinda liked running, especially the pacer test in gym class."
I: "It was a matter of my physique, and also my parents always wanted me to do the sport going into high school. I had already found a love for running going into it in the first week. The team was just really cool."
Q: What do you enjoy the most about cross country?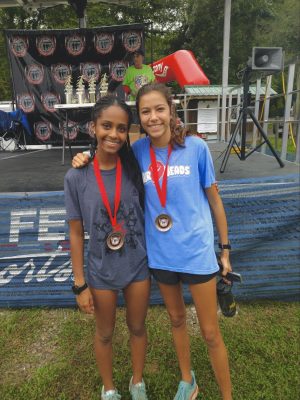 S: "Definitely the team. I got all my friends from being on the team, so the team bond there is really close."
I: "I definitely enjoy the team aspect. You're always centered with your team, but during the  track season it may not be as much fun because you're really just racing for yourself. Whereas in cross country, there's districts, regionals, and states where you're racing with everyone. Everyone relies on one another."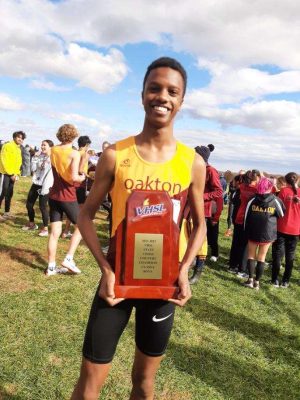 Q: What is your favorite moment or race from all your cross country seasons?
S: "My favorite moment was probably my first race last year. I had a bit of a downturn in my running, so junior year of cross country is when I came back. In my first race I ran really fast, faster than I expected. It was just nice."
I: "Last year's Cross Country States. We were definitely slated to score fourth or fifth, but we all had our perfect race and ended up winning so it was really amazing."
Q: What are your plans post graduation?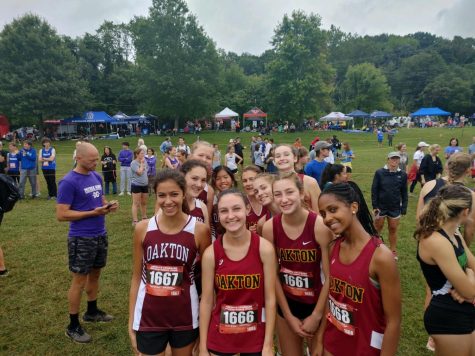 S: "I plan to continue running cross country. I've been talking to some coaches from Virginia Tech, William and Mary, North Eastern, and Brown. I'm just talking to as many college coaches as I can to find the best fit for me educationally, physically, and financially."
I: "I plan to continue running cross country and track, hopefully for Virginia Tech. I am still in contact with the coaches for that but I'm definitely hoping to go run for college and see if I can go pro as well."
Q: What is something valuable you have learned from running cross country?
S: "The hard work and work ethic you need to be a runner. It's all about pushing your limits. Especially in cross country, which is more of a mental game than your natural abilities. It's all about pushing past what you think you can do and accomplish. I definitely apply that to my school work too.
I: "You can't always be focusing on yourself and you need to know when to ask for help. It may even be an injury or something right before a race. If I'm injured and need to stop, I need to chillax and be centered."
Q: What will you miss the most from cross country when you graduate?
S: "Definitely the team. They've become my closest friends and it's gonna be so hard from seeing them every day at practice to not seeing them at all. Even though cross country may seem like an individual sport, it's really the team and the connections we built that made me stay and grind all four years."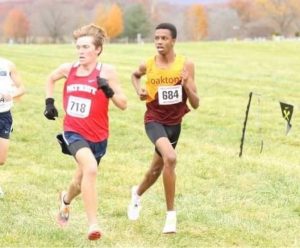 I: "I'm definitely going to miss all my friends. I don't think I'm ever going to have an experience like this for the rest of my life. I'm trying to cherish it now because now as a senior it's the last season for everything. You really just want to put yourself on line out there and focus on the team aspect with everyone."
Best of luck to Iyasu and Sitota on their cross country season!