#OaktonOutlook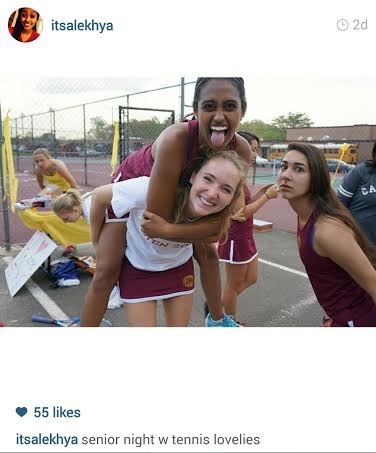 Hang on for a minute...we're trying to find some more stories you might like.
Oakton's Best Instagrams of 2013-14
This year, the Oakton Outlook took to Instagram, hashtag Oakton Outlook, to find the best Oakton instas! In order from top left to right:
Reed Timoner, prom prince, and his date, Gillian Townsend, pose for a picture taken by photo teacher, Ms. Silva.
Freshmen Tee Tee Nguyen and Victoria Grimm laugh carelessly during the Pittsburgh chorus and drama field trip.
Senior Ellie Hughes pose with the photos teacher Ms. Conley and Ms. Silva at her art exhibition.
Junior Alekhya Nanduri captures a piggyback on senior Lily Moens during the girl's tennis senior night.
Junior Chris Jensen and friends take a photo by a water fall in Costa Rica as a spring break field trip with Spanish teacher Ms. Layman.
Senior Eric Lim and his prom date, college freshman Sherill Callhan, take a funny photo at the Oakton prom photo booth.