Former House Speaker sentenced to 15 months in prison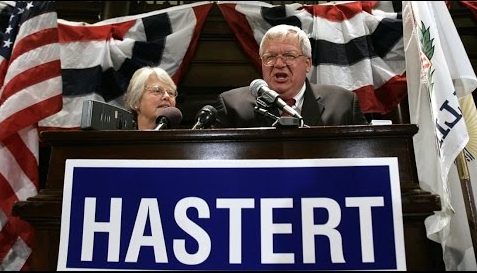 Hang on for a minute...we're trying to find some more stories you might like.
Former Republican Politician Dennis Hastert served as house speaker from 1999 to 2007. Now, Hastert is set to serve 15 months in federal prison and two years of supervised release. His official indictment states that he is being arrested for illegally structuring bank transactions, but his bank transactions are not what is making this case so controversial. Rather, Hastert's case is making headlines for what this prosecution has shed light on: his child abuse accusations.
Before Hastert became the speaker of the United States House of Representatives, he was a teacher as well as a football and wrestling coach at Yorkville High School. It was here that prosecutors say Hastert sexually abused at least four of his students, two of which he admitted to abusing. It was also at this time when Hastert made suspicious bank transactions to start a "hush money fund" or payments to keep his victims quiet.
Due to Statute of Limitations, Hastert cannot be charged with sexual abuse. However, he was charged with structuring bank transactions to evade reporting requirements, which are put on banks to report all large withdrawals of cash from clients. To avoid this, Hastert started to withdrawal smaller increments of money to avoid being reported. Hastert pleaded guilty to these charges, and will serve his sentence once a facility that can facilitate his extensive medical needs is identified.