American Music Awards: Iconic since 1973
The AMAs are making a comeback this year on Nov. 20, and everyone is excited to see what's in store.
Courtney Te, Editorial Board, Publicity Manager
November 14, 2016
From the soulful 1986 performances of We Are the World by Michael Jackson, Elizabeth Taylor, and various USA artists to the powerful performance of Ariana Grande's Focus, the American Music Awards (AMAs) is one of the most popular award shows to date. With fan-voted categories and nominees that derive from fan-based interactions, the show differs from other beloved entertainment programs like Oscars and The Billboard Music Awards. The AMAs first aired in 1973 by Dick Clark, an American radio and television personality. It was first introduced as a way to compete with another popular music award show, The Grammy's.
Since 1973, the AMAs has been home to the most iconic performers and performances to date. Madonna, Beyoncè, Adam Lambert, and Britney Spears have all graced the stage with their powerful vocals. Perhaps one of the most impactful performances is by Michael Jackson with Dangerous back in the 1988 AMAs.  More recently, during last years AMAs, Ariana Grande performed a slowed down version of her single Focus from her album Dangerous Woman. She begins the performance in a retro outfit with white gloves, hitting every high note with ease and grace. Click below to watch the performance!
The 2016 American Music Awards is scheduled to air live on Nov. 20, on ABC Network. The list of nominees and performers released on the AMAs' official website has caused fans of the artists to highly anticipate the show. The performances include some of today's most favorable faces of the music industry, such as The Chainsmokers ft. Halsey, The Weeknd, Fifth Harmony, Shawn Mendes, and Twenty One Pilots. People are excited to see if anything out of the ordinary will happen like the end of last year's performance of Meghan Trainor ft. Charlie Puth, Like I'm Gonna Lose You!
This year's categories, while the same as last year, include an exciting new set of songs, albums, and artists up for the award! Check out the nominees in the most anticipated categories below. (Find the full official list of nominees here). Remember to vote for your favorite artists here!
---
Artist of the Year
New Artist of the Year
Collaboration of the Year
Video of the Year
Favorite Female Artist (Pop/Rock)
Favorite Male Artists (Pop/Rock)
About the Writer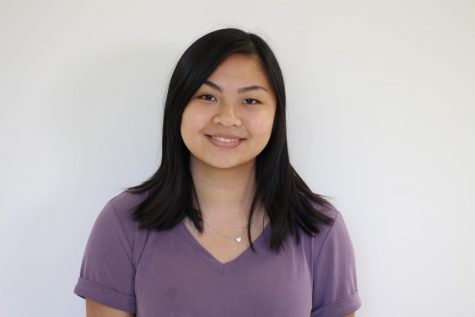 Courtney Te, Editorial Board, Publicity Manager
Hi! My name's Courtney and I'm the publicity manager and honorary team leader. I'm looking forward to doing great things for the Outlook this year, including...