Environmental Agencies Speak Out Against Censorship
Hang on for a minute...we're trying to find some more stories you might like.
Since his inauguration, Trump has lashed out against multiple groups, including women, Muslims, and immigrants. Perhaps most surprisingly, he banned employees of the Environmental Protection Agency from giving social media updates. However, in the wake of this decision, a number of 'rogue' employees of government agencies, including NASA, the EPA, and the National Park Service, have started their own Twitter accounts, and they refuse to be silent.
     It all started when the official Twitter account of the National Park Service retweeted photos comparing the crowd at Trump's inauguration to the larger crowds of presidents past. Trump demanded the photo be taken down. It quickly was, and the NPS explained that the retweets were mistaken. Not much later, the gag order on the EPA went out in response to their sharing of climate change facts.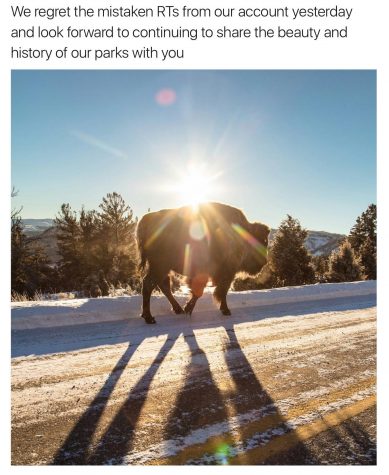 But it seems that not everyone in the NPS was so eager to be silenced. The Twitter account for Badlands National Park in South Dakota tweeted a series of climate change facts in an apparent act of defiance to the order. Though these tweets were also deleted, they sparked something much larger. A series of 'rogue' Twitter accounts representing the Badlands, NASA, the EPA, the National Park Service, and various parks began to appear. They stated that they were run by concerned employees who were not willing to stand for the silencing of scientific facts.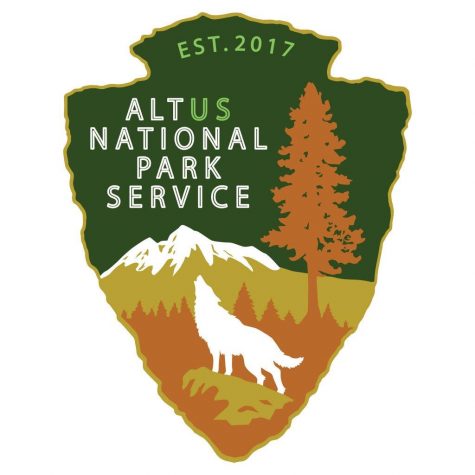 Of the many accounts, the standout was @AltUsNatParkService, now known as @NotAltWorld. For several days, the group tweeted facts about global warming, pictures from national parks, and direct challenges to Trump. However, they realized they were at risk of having their identities exposed, so the account was transferred to a group of journalists and environmental activists. The group has spread to Instagram and Facebook, and is continuing to urge readers to resist the censorship of science: "Protect our natural wonders. Support science and the free sharing of information. Support an informed and connected society."

Loading ...