Top 5 AMA moments
The American Music Awards (AMAs) left audiences with a few memorable outtakes from the show
Courtney Te, Editorial Board, Publicity Manager
November 22, 2017
Hang on for a minute...we're trying to find some more stories you might like.
   If you were watching the 2017 American Music Awards (AMAs) last Sunday night, then odds are you probably weren't studying for your upcoming tests this week. Over the past year, award shows are slowly getting a reputation for being notoriously boring and uneventful with fewer iconic attendees (I mean, Beyonce wasn't even there. Beyonce). The 2017 AMAs did, however, have a few memorable moments that pretty much turned into reaction gifs as soon as it happened. So for those of you who were actually studying, here's a little recap on the five most shocking and best moments/performances of the night.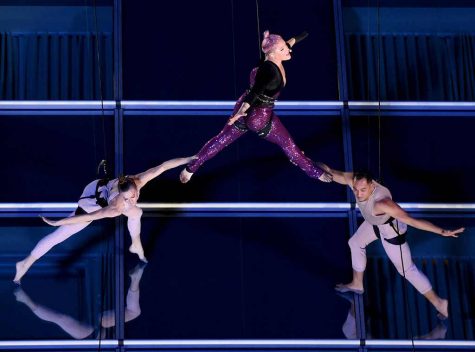 At first glance at the TV, you may have squinted a little at the mind game that was P!nk's performance. Easily one of the most eye-catching performances of the night, P!nk captured everyone's attention as she performed her title track of her new album Beautiful Trauma on the side of the JW Marriott Hotel in Los Angeles, CA. Well, she definitely won as the most unique performances of the night.
Demi's Powerful Performance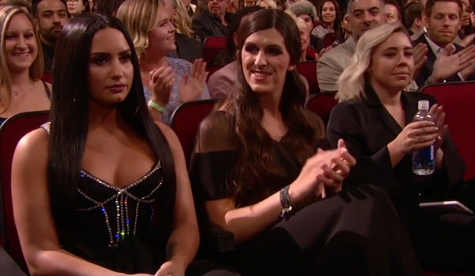 Although a beautiful performance and message to the haters, no one could help but be a little confused about Lovato's face when the camera initially panned over to her. Looking nearly deadpanned and straight ahead, most were left wondering if Demi knew she was supposed to perform. But of course, as soon as she got up on stage she wooed the crowd with her powerful vocals and captivating performance.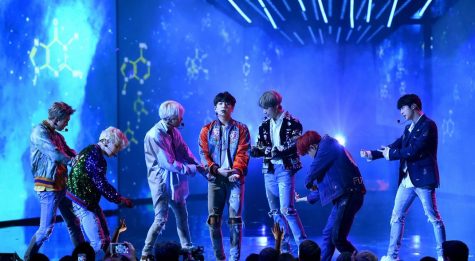 K-pop group BTS made their first American television debut at the AMAs, bringing back high-energy choreography and dancing back into the music industry. With unwavering support from fans chanting their name and numerous celebrities showing adoration and support (Cough, Ansel Elgort, Cough), BTS's performance was a serious success that is sure to set them on a greater path of fame in the future.
Selena Gomez's 'Bleeding'?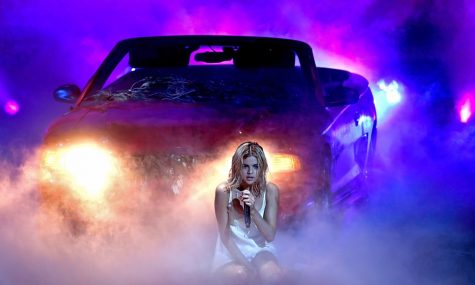 Selena Gomez debuted her new song Wolves in collaboration with electronic music producer and DJ Marshmello live at the AMAs. Her set was one of the most visual, to say the least. With Gomez seemingly emerging out of a car wreck with blood scraped knees and a gash to the forehead, many were left feeling a little unsettled at the sight. There also a strange moment where she didn't look happy while receiving cheers of encouragement at the end of the performance which left a few fans confused and worried especially regarding recent rumors surrounding Gomez.
Christina Aguilera's Whitney Houston Tribute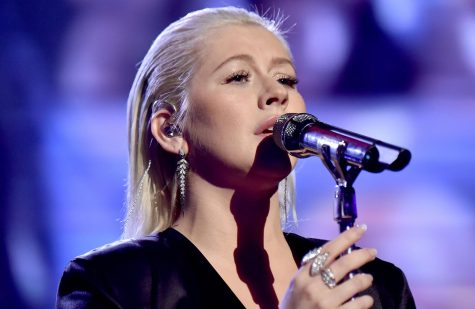 Aguilera's performance as probably subjected to the most criticism of the night, with many saying her voice wasn't fit for the iconic I Will Always Love You song by Whitney Houston in tribute to her. On Twitter, some had gone as far as to say Ariana Grande would've been better suited for the role, but regardless, many fans showed positive support towards the 36 year old American singer for her unique delivery.
About the Writer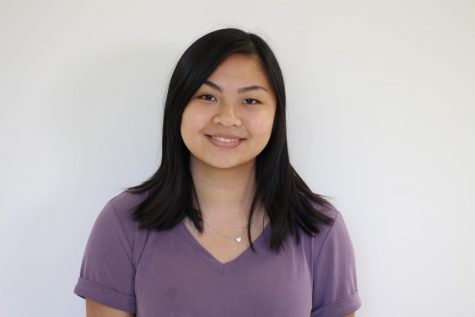 Courtney Te, Editorial Board, Publicity Manager
Hi! My name's Courtney and I'm the publicity manager and honorary team leader. I'm looking forward to doing great things for the Outlook this year, including...