A Blow to net Neutrality
FCC announces plan to remove Net Neutrality
Hang on for a minute...we're trying to find some more stories you might like.
This week, the Federal Communications Commission announced that they would be rolling back a policy put in place during the Obama era. The policy stipulated that internet providers must treat all web content equally, preventing favoritism by these providers. Under the agency's new proposal, carriers such as Comcast, Verizon, and AT&T would be able to block websites that they don't like and charge rates for faster internet speeds.
Phone carriers are not allowed to dictate what speed their customers receive calls at due to "common carrying" laws. This new proposal suggests that we do away with the broadband equivalent. Many advocates have called moves to repeal Net Neutrality an "attack on free speech." The ability for private companies to dictate what we see on the internet is something that, according to the ACLU, is something Net Neutrality currently protects.
The repeal of this policy, put in place by the Democrats in 2015, would be one of the biggest acts of deregulation by the Trump administration thus far. Ajit Pai, the Trump nominated head of the FCC, said that "Under my proposal, the federal government will stop micromanaging the internet." Cable companies such as Verizon, Comcast, and AT&T cheered this move as a step towards a new "light touch regulatory framework." Comcast has said that it will continue to treat all websites equally, although the validity of this claim is dubious.
Net neutrality supporters have begun organizing protests outside of Verizon stores and accusing Pai of being in the pockets of large corporations. On Monday, two House Democrats asked the Federal Communications Commission inspector general to investigate possible connections between Ajit Pai and and the Sinclair Broadcast Group, who is currently attempting to move forward with a large acquisition of Tribune Media Co. worth $3.9 billion. Pai served as an associate general councilor at Verizon in 2001. These Democrats, Frank Pallone and Elijah Cummings, have cited the fact that the FCC has made multiple pro-Sinclair Media Group decisions since Pai became chairman and a media report last year which claimed that the Trump Campaign had struck a deal with Sinclair for favorable coverage. There seems to be a lot of evidence to back up these claims, considering how many pro corporate decisions have been made by Pai during his short term as chairman, but whether or not an investigation can save Net Neutrality remains to be seen.

About the Writer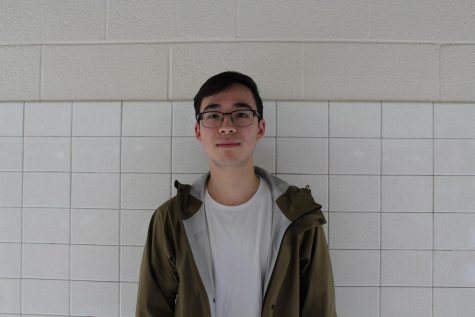 Jake Neuffer, Editor-in-Chief
I'm Jake Neuffer, the 2018-2019 Outlook Editor in Chief. I try to write about politics, international relations, and culture whenever I can. I write about these things whenever I can, because these are the issues that I feel affect the most people. I also participate in political advocacy, Model UN, and am a captain on the Speech team. As this years Editor in Chief, I feel ready to redesign the Outlook and change it for the better.