Expectation VS. Reality of Electives
Hang on for a minute...we're trying to find some more stories you might like.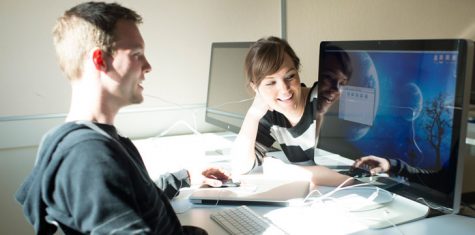 As course selection begins, students consult teachers and students about what classes to take next year. Although teachers know more about the courses, students are able to give more personal advice about what classes to take as they have had experience.
AP Computer Science Principles was introduced to Oakton just last year, and was provided to give a foundation about computers in general, and not just about coding. Morgan Pham, a student currently taking the class, said, she took the class originally only for the AP credit and thought the class would be really easy and it would be a free period. Now that she is taking the class, she says, "It is not my most stressful class but it provides a challenge enough to make me feel like I am learning something in school and that I'm learning information that I could utilize outside of school, too." Morgan recommends it to people wanting to take a computer class that's not going to kill them with work, as Computer Science A is a lot of pressure for students that have a mind that doesn't automatically click with coding. She also says that if you plan on taking the class, stay on top of your work, as the year goes on and it becomes a course in which you have to utilize your own time carefully and not slack off. "As long as you do the work during the class, then there's hardly any work you need to do outside of school besides studying for tests."
Junior Hannah Lee talks about her experience in AP Human Geography this year. "I took this class because I told my counselor that I want to major international affairs in college and she recommended me this class. Before taking this class, I thought it will be mostly about geography around the world, like learning where certain cities are and physical features of the earth. After taking the class, it's more than just geography, it's about human interaction." Hannah recommends it to everyone. She says individuals should be aware of patterns and progresses that have shaped human understanding and alteration of earth's surface. This class ensured that she wanted to major in international affairs in college. She says it was definitely worth it taking the class and getting to know how to analyze population data.
Business, another popular elective, is taken by sophomore Charitha Vennapusa this year. Charitha took the class because she wants to do something relating to business and maybe make it her minor in college. Before taking the class, Charitha said she was excited and thought she was going to learn something about how to run a business and what you need to do. After the course, she feels that she has learned about the important in contracts and lawsuits a business can face. She says, "the best thing about this class is that it's chill and stress free but very information and interesting to learn about various businesses." She recommends it to people who not only want to learn about the marketing side but also the legal side of business. After taking the course, she feels she wants to learn about business in college because if she wants to start up a business, then what she is learning is informational and in college she can learn about business more in depth. Charitha feels it was worth taking because she knows a lot more about the field she wants to go in to.
A popular course offered to juniors and seniors, AP Microeconomics/Macroeconomics, is being taken by junior Sarah Xu. Sarah took the class because she was very interested in economics and wanted to learn about it. Her first impression of the class was that the class would be very easy. After she started taking the class, however, she realized that the class wasn't as easy as she thought it was and the class involved more knowledge based information rather than math. She feels the best part about the class is that she is taking two classes in one period (microeconomics and macroeconomics). She recommends it to people that are solely interested in economics, as it may become boring and hard for those that don't like economics.
Lastly, another elective common among students is drama. Sophomore Vivian Lemons continues to take drama. She took it because she has been doing musical theatre since the fourth grade and has been enjoying it since then. Her impression before and after taking the course was that the class would be and is great. She expresses that the best part of the course is that she gets to do what she loves every day. Vivian says, "I recommend it to anyone who is open to stepping outside of their comfort zone."
Although these are just a few courses of the many electives offered at Oakton, students are provided with many options to be able to explore their interests. Before choosing your electives, be sure to consult your peers as first impressions aren't always right!

About the Writer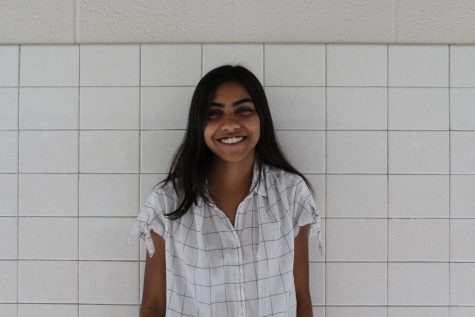 Riya Jain, Editorial Board
Hi! My name is Riya Jain and I am a junior on the editorial board for the Oakton Outlook. I love to write features and about the arts and entertainment...