Renovations in a different light
A quick check in on how Oakton's infamous renovations are being perceived by students.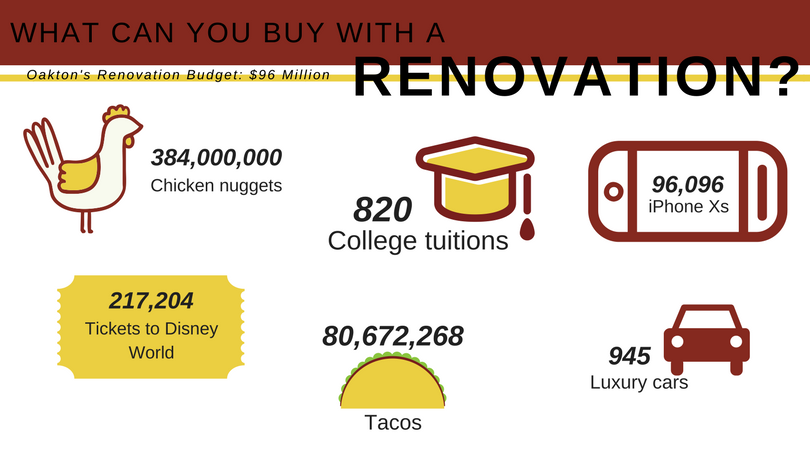 If the addition of Cougar Towne and the closing-off of the guidance offices are any indicator, Oakton's infamous renovations are in full swing. The proposals are huge; if all goes to plan, within a few years, our Oakton High School will be looking like a school of the future. But throughout the long, occasionally grueling process, students will be met with a few misfortunes. We all remember when student parking passes were on sale earlier in this year, alongside the cautionary reminder that "parking will be at a premium for the next two years" due to renovations.
With the goal completion date far in the future, most current Oakton students will have graduated and not be able to see the changes for themselves. Because of this, it can be difficult for some to tolerate the inconveniences we are being put through in the present.
"It's really frustrating for us to be going through all of this, since we won't be here when it's all done," said an anonymous sophomore.
It remains true that most of us probably won't see the end of renovations. However, no situation is ideal. It would cause much more trouble than it's worth for the school to completely shut down for the three to five years the renovations are expected to take.
In the meantime, we students can try make the most of the situation. Those of us with younger siblings on their way to Oakton can look forward to seeing the students' reaction to the new school. A change of scenery can nice, as well – something those students who have been displaced to Cougar Towne can keep in mind. After spending two or three years walking endlessly around the same set of hallways, a visit to the trailers can be refreshing, should you have the proper attitude.
As unfortunate as the situation may be for us, an optimistic mindset can get us all through to our graduations.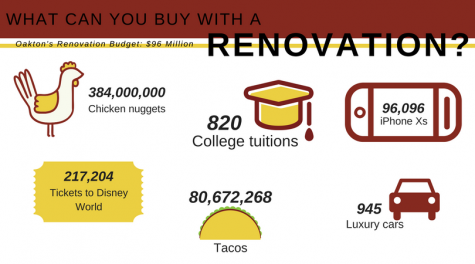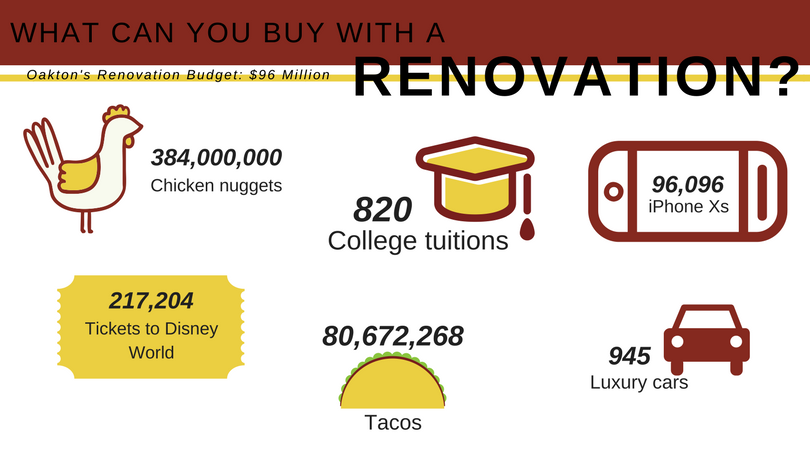 About the Writer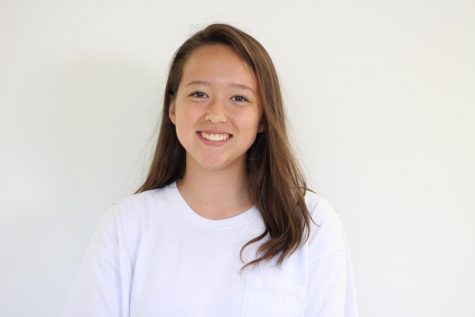 Emily Richardson, Editorial Board
My name is Emily and I am so excited to be a member of the editorial board again for my senior year at Oakton. My favorite articles to write typically...