Post College Apps: Seniors' Thoughts
Seniors' post-college application reflections
Hang on for a minute...we're trying to find some more stories you might like.
After almost 3 long months of anxious waiting, seniors have now heard their long awaited college admissions decisions. Colleges in the United States sent out the last of their notifications on April 1 (with exceptions to colleges that accept applications on a rolling basis) and are giving seniors 1 month to make their big decisions. For most, the opening up of these decisions marks the end of a dark era but nonetheless, acceptances justify the hard work students put forth during their high school years and deserve to be celebrated.
Below are the thoughts of three seniors, Joria Le, Karen Yang, and Lydia Davis as they reflect on the entire admissions process.
Joria Le
"The college application process is much more simpler than what people think it is. There's the essays, which I at first thought was super daunting, but if you mull over a hook a few nights, you'll get your answer. I would go to the library and lurk at the shelves, reading every opening sentence of each book to find an opener that I liked. I tried not to read college essay books from people who got into Ivies, etc. or else I might implicitly copy or even make my essay into a style that wasn't my own."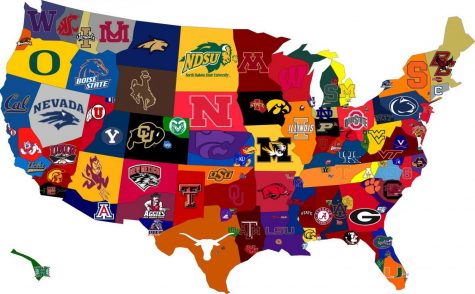 Karen Yang
"It definitely feels like a lot of weight has been taken off my shoulders. However, school is still pretty busy, as we are covering new materials in class and have tests, quizzes, and AP exams to prepare for. Talking with college friends, being a part of the college Facebook group, and doing some more research on the opportunities offered by the college has made me very excited. As I work on preparing myself for college, I am also making sure I finish my last year of high school strong."
Lydia Davis
"After submitting all my applications and receiving notifications from colleges, I definitely feel a lot more relieved of the stress I previously experienced. Knowing where I will be going next year gives me assurance and a sense of closure. In terms of the process itself, there were lots of ups and downs for sure. There were many moments where I did not know what to write in my essays and experienced severe writer's block. However, I am so glad to be done. Some suggestions I have for underclassmen is to not procrastinate: I recommend starting your application as soon as possible and use the time wisely to get most of the essays done. Then you can spend the first semester of senior year working hard in your classes to boost your GPA before the final deadline."