Places to Eat in Vienna
Cute, delicious places to eat out in Vienna, Virginia.
Everyone loves food. However, it can sometimes be difficult to find the trendy places you see on Instagram or Twitter. And, even if you do find them, they might not have good food. So, I tried to find the trendiest places to eat that also had good food, and of course were photogenic. I find the restaurants or cafes are by looking on Instagram and searching up the town hashtag. For example I was looking for places to eat in Vienna, so I searched #Vienna, Virginia. I was able to find two restaurants: Magnolia Dessert Bar and The Pure Pasty. Both were very cute, photogenic, and had amazing food.
The Pure Pasty
The Pure Pasty is the first ever pasty bakery in Vienna. They have many different pasties with a variety of flavors. The bakery is sort of a hole in the wall, being down an ally. However, the place seems to be very popular with the Vienna people. When you first walk into the bakery, you smell the pasties cooking (yes they bake everything fresh). You have to walk down a short flight of stairs and are overwhelmed with shelves and piles of international sweets. There is not much room to sit down and enjoy your food there, so I recommend taking the pasty to go. When you order your pasty, you can also see them making fresh pasties in the back. A pasty is pastry dough filled with a meat filling or a dessert filling. It is sort of like a mince pie or for dessert it's like the pie version of a calzone. I tried the traditional pasty, which was their signature dish; pastry dough filled with beef, potatoes, and an assortment of green vegetables. However, if you want to try something a bit more out there, they have a BBQ chicken and a chicken curry pasty. The Pure Pasty had amazing food and was right on Church St, which is one of the more photogenic streets in Vienna.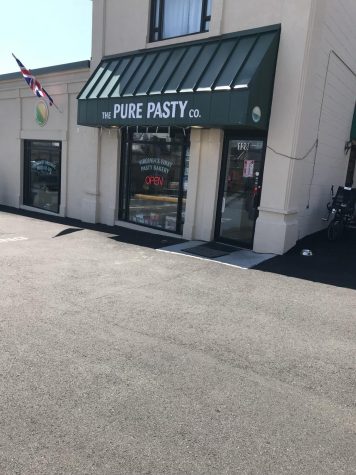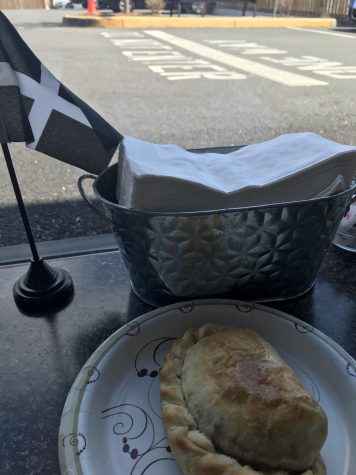 Magnolia Dessert Bar
If you like dessert and Nutella you will love Magnolia Dessert Bar. The place is so cute on Maple Ave. and as soon as you walk in you feel like your in the cliche Instagram photos of cute restaurants. Like the Pure Pasty, Magnolia is very small, but there is plenty of seating to eat there. They have chairs both upstairs and downstairs, and the tables are like the little tables for two you see on a terrace in Europe. Their food is equally as good as the decor. I got the honey toast (yes, toast) with honey cream. It was a large piece of toast as the base topped with vanilla bean ice cream, banana, berries, whipped cream, and honey drizzle. It tasted scrumptious. Magnolia Dessert Bar is the perfect place to go if your looking for amazing food, good pictures, and a fun time.