Youtube Shooting
The woman that was fed up with Youtubes policies
Hang on for a minute...we're trying to find some more stories you might like.
Youtube Shooting
A recent unfortunate shooting at the Youtube headquarters has shocked viewers everywhere. Agham , the woman who opened fire using a handgun at the Youtube headquarters, was a Youtube creator making art videos. She supposedly used the excuse that she was outraged over the website's practices and policies to explain her actions. This is because her videos were getting taken down "too often" along with problems with AD revenue, which many Youtubers have been dealing with. Unfortunately, she managed to aimlessly wound three people  before killing herself. The three victims are now recovering. The woman was apparently seen at a shooting range hours before the shooting.
Regular Youtube watchers are very conflicted over the news. Trying to wrap their minds around it, many also were defending the fact that YouTube had been too strict on creators, and had made it harder to create good content to get profit. The story rotated all around the nation, "I mean it was a pretty big deal, because I can confidently say that almost all teenagers in the US watch Youtube, and it's gotten annoying to see every other Youtuber talk about how the problems with monetization and AD revenue" Advait Menon (10). If you scroll down on some of your favorite youtubers' videos, you'll notice a large majority complaining about the decrease in quality of videos being put out, along with youtubers trying to reach out to the headquarters to fix the problems.
Youtube has been attempting to hear everyone's requests and opinions in order to try to fix the problem. Lately, the issue of demonetization has calmed down and it seems that YouTubers are no longer getting demonetized for minimal things such as minor cussing or wearing a bikini. Hopefully, there won't be another casualty like this again, and Youtube will make sure to try to read and respond to complaints by creators and viewers.

About the Writer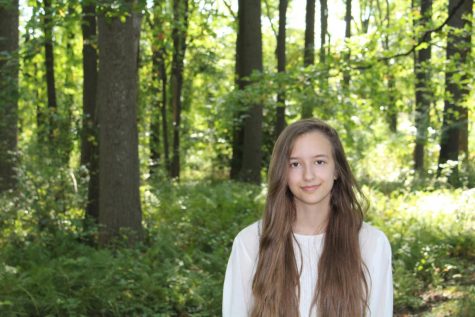 Kalina Boshkovska, Staff Writer
My name is Kalina Boshkovska, I am a sophomore at Oakton High School, and this is my first year working with the Oakton Outlook. I look forward to helping...