The History of Halloween
Hang on for a minute...we're trying to find some more stories you might like.
Oh Halloween, what's not to like about this spine-tingling holiday? For those who live under a rock, this marvelous festivity allows for one to receive tasty treats, preferably candy, by dressing up in a costume that is either delightfully silly or nightmarishly terrifying. However, this holiday wasn't always dedicated to the acquisition of candy by way of costume. As with all things: from people, to nations, and to the very Earth itself, Halloween is subject to change over time. It is often said that the history has to remembered due to its significance, and this even extends to the ever enjoyable Halloween.
From Samhain to All-Hallows Eve
As previously mentioned, Halloween wasn't always dedicated to trick-or-treating, but was originally a Celtic festival known as Samhain. The Celts,  an ancient Indo-European group that lived in Europe, celebrated Samhain over two thousand years ago in the British Isles and Northern France as a way of marking the end of the harvest season and the beginning of winter. Samhain was also  celebrated to honor the dead. Eventually, Samhain was merged over the course of a few hundred years with two different Roman holidays after the Romans conquered most of the Celtic territory by 43 A.D. These two holidays were Feralia, a a commemoration of the dead that took place in late October, and a celebration dedicated to Pomona, the Roman Goddess of fruit and trees. It is believed that the latter holiday is where the Halloween game of apple bobbing originated from.
By 1,000 A.D., many aspects of Celtic culture were merged with Christianity, so much so that the Catholic Church created a new holiday that would replace Samhain. This new holiday was called All Souls Day,  which was celebrated on November 2nd, was also meant to honor the dead. There was also All Saint's Day, which was a festival meant to honor all the saints on November 1st. The holiday formerly known as Samahin became All-Hallows Eve, due to Samhain being celebrated before All-hallows, which was a alternative name for All Saints Day. In time, All-Hallows Eve itself was referred to as Halloween.
The Modern Halloween
Halloween started to change yet again once it reached colonial America, with it being celebrated in the southern colonies. Change began when the culture and customs of all the different European and Native American started to blend together, with the festivals celebrating the harvest and telling tales of the deceased. Halloween became more popular due to the Great Potato Famine, which caused multiple Irish immigrants to migrate to the United States. This is when people started to dress in costumes and beginning the trick-or-treat tradition by going from house to house asking for treats or money. As time went on, Halloween lost its religious themes by the twentieth century, becoming the holiday that everyone loves.

About the Writer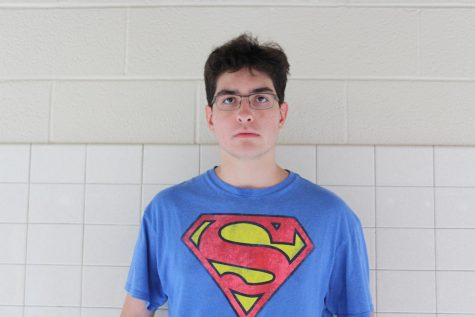 Andres Gonzalez, Staff Writer
Hello there, I'm Andres and I'm a Staff Writer in the Oakton Outlook. The reason I became a Staff Writer in the Oakton Outlook is because I would like...