Beauty Vloggers and their "Tea"
Historys of racist tweets, Sketchy drama, and fan hacking, the drama of beauty vloggers.
Hang on for a minute...we're trying to find some more stories you might like.
Many makeup lovers use Youtube as a platform to express themselves, like James Charles, Jeffree Star, Nikki De Jager, and Laura Lee. All of which make makeup tutorials and post them on youtube like to and talk with their viewers, but their mostly known for their drama. Recently the beauty community hasn't been focused on makeup, but drama. Usually which starts out as petty small arguments leads to huge business wrecking fights. Usually, these fights end up in videos of them crying apologizing to their viewers for the offensive things they have said in the past or to others. Many tweets and old text have been exposed and dug up by people who dislike these Youtubers in order to expose them, and they take their time to do this.
 A beauty guru most known for his public petty fights and drama is Jeffree Stars, he has had famous fights which include, racist, rude, and disturbing comments.The one he is most popular for is the feud with Kim Kardashian and Kylie Jenner. Jeffree claims Kylie Jenner has copied his makeup packaging, and always takes a chance to throw shade at Kim whenever he can during videos, and takes a chance to blast Kylie's makeup brand whenever he has the chance. Jeffree has also criticized Kim's swatching skills on Snapchat  and fans took the time to defend Kim on social media, and Kim has taken time to defend herself saying "people (Jeffrey star's) can change." Another popular feud is with Jerrod Blandino from 'two faced'. Jeffree called out Jerrod stating he overpaying Nikkietutorials for a collab, this fight over social media got so wild that eventually,   Jerrod's sister into the social media drama.
The real question is why are Youtubers taking a chance to 'spill the tea'? The biggest reason is the more drama there is, the more viewers get interested. Another reason is 'stans' which are basically fans, dig up old comments and dramas from beauty gurus past, like laura lee who's old history of racist tweets, which made her lose many subscribers. Laura's ties with other business got cut opening chances for other YouTubers. Alexis Morillo is a college student at Ithaca university says "Racism has been coming to light a lot in the beauty community specifically because you'll have people talking about how a certain foundation doesn't have enough shades for marginalized communities and things like that, and you'll have this conflicting situation where like (beauty vloggers) say they don't like a product because they don't have inclusive within the range or complain about not having enough concealer shades for people of color in general, but will have said racist things in the past." she said the reason drama is blowing up now is "In YouTube in general, in this weird semi-celebrity status we have.

About the Writer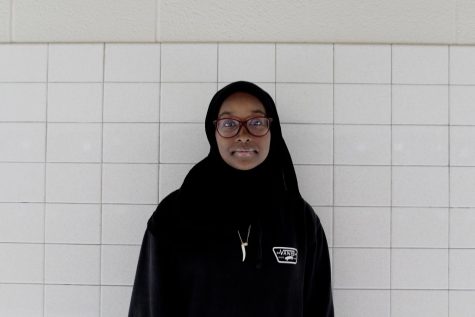 Amira Bashir, Writer
Hi, my name is Amira Bashir and i'm a staff writer for the Oakton outlook. This is my first year in journalism. I like writing about politics and pop culture....