We Miss the Old Kanye
  When you think of rap music, you typically think of some of the biggest names in the business; Drake, Kendrick Lamar, J. Cole, and of course, Kanye West. All are very influential, very rich, and most times, very cryptic. Kanye West in particular has shown himself to be an enigma to many fans, from his controversial tweets to his baffling performance on Saturday Night Live and lack of dropping his well awaited album, Yandhi, its difficult to understand the inner workings of this multi-millionaires mind.  On September 30th, many fans woke up enraged to find that Yandhi, which Kanye had been hyping up for weeks to drop late Saturday night, was nowhere to be found and neither was an explanation or apology from Kanye . Kanye went about his day tweeting about everything but the nowhere-to-be-seen album including some controversial thoughts about the 13th amendment and banter with his self proclaimed friend Donald Trump. Only two days later was the album finally mentioned in an interview with TMZ Live and by his wife, Kim Kardashian, announcing its new release date, November 23rd. Needless to say the majority of his fans were enraged and unsatisfied with his response that he felt the need to re-record the album in Africa in order to find his roots. Confused by his sudden change of heart many fans were left to wonder why he had been promising us this September 29th deadline; perhaps to build hype for his performance on Saturday Night Live? His performance that night was a whole other mystery. Kanye and Lil Pump had emerged on stage dressed in costumes to resemble bottles of sparkling water and performed a clean version of their newest song, I Like It. The performance, while perplexing, was definitely entertaining and spurred the creation of many creative memes. Maybe his current change of attitude, and name, can be attributed to his relatively quick rise to fame and his current 145 million dollar net worth going to his head. After-all, his stunts enraged fans but ultimately brought more publicity and fame to the controversial star proving that he may know just how to play this game, and his audience.
About the Writer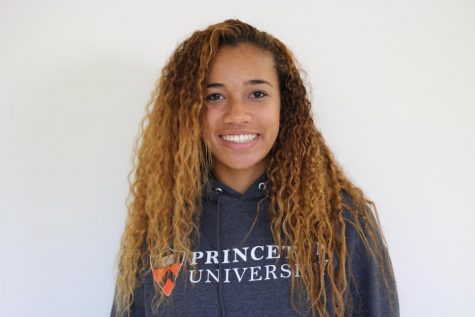 Alexandra Martschenko, Staff Writer
Hey, my name is Alexandra Martschenko and I am a senior at Oakton. This is my second year on the staff but I have been involved in the Oakton community...