The Death of Snapchat
After a terrible year for Snapchat, one has to wonder how long the app has left.
Courtney Te, Editorial Board, Publicity Manager
October 16, 2018
Hang on for a minute...we're trying to find some more stories you might like.
Take a moment and think back to 2015—well, you probably don't want to considering you were most likely an awkward, embarrassing middle schooler at the time, but just bear with me for a second. Odds are in 2014, you and your friends held an incredibly special and meaningful bond that existed in the heart of every pre-teen; that important bond can be broken down into one, simple thing: Snapchat streaks. Honestly speaking, you probably couldn't walk a day in school without hearing someone utter the words, "Do you wanna start a streak?" or "Me and [so and so] reached 100 days!" You might even hear the dreaded "You lost our streak!" Oh, you thought, how dare they do such a thing.
It's kind of laughable now to think about it in 2018—how much our lives from the ages 12-14 revolved around this small little number beside your friend's name. But it is 4 years later, and as Snapchat's former audience got older and lost interest and the younger generation became more interested in other applications like Musical.ly, Snapchat just isn't what it used to be. In fact, Snapchat is pretty much on its final days according to their plummeting stock value and slowest growth rate ever in the past year. Could this be the end of the multibillion dollar app?
While an outgrowing audience is one of the key reasons for Snapchat's demise, another factor was that it simply did not do enough to keep users engaged. The lack of notable new features—aside from the location which is a little creepy, if we're all being honest—also contributed to its downfall. In addition, Snapchat's key features such as stories, filters, etc. was simply not unique anymore. Instagram took no time at all to adopt the stories and filters feature back in 2016 when Snapchat was at height popularity. While it received backlash initially for being a Snapchat "copycat", Instagram's steady growth in 2018 in comparison to Snapchat's decline shows who really won that battle.
While Snapchat hasn't officially said anything about closing down, one has to wonder how long it will inevitably be until then. Unless Snapchat has a few tricks up their sleeve that will excite their current and former user base, it might be time to say goodbye for good.
About the Writer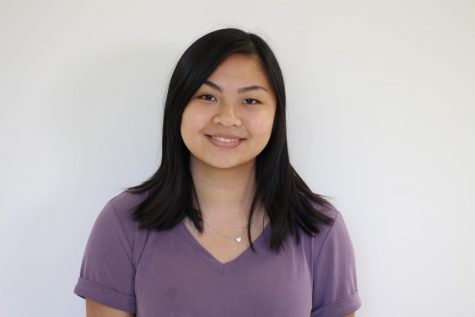 Courtney Te, Editorial Board, Publicity Manager
Hi! My name's Courtney and I'm the publicity manager and honorary team leader. I'm looking forward to doing great things for the Outlook this year, including...