Woman calls police on man for babysitting kids.
Corey Lewis a black man, babysitting 2 white kids, if the kids were okay then called cops.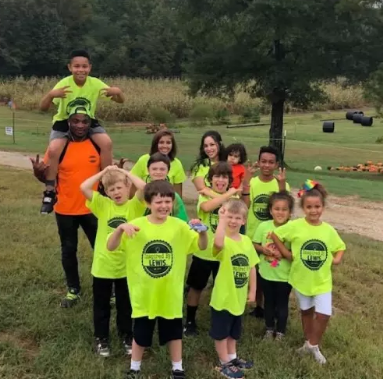 Hang on for a minute...we're trying to find some more stories you might like.
Corey Lewis, 27, who runs a youth mentorship program in Marietta, Georgia was babysitting two white kids on Sunday, one who attends Lewis's afterschool program, took them out to Subway™, to get something to eat. When they were finished eating Lewis walked with the two children to the car, Lewis noticed a white woman eyeing them as they walked to the car, and as Lewis closed the door the woman knocked on the window of the car and asked Lewis if the two children were okay. The young girl was already in the backseat waiting for her younger brother to finish eating so the car wouldn't have crumbs, Lewis stated. Lewis was shocked and asked, "why wouldn't they be?" The woman said it looked weird to her, afterwards, the woman walked back to her car and circled around the parking lot then returned back to Lewis's Honda accord.She then asked if the little girl could get out of the car so she could ask her if she knew who I was Lewis said no and the woman got upset and threatened to take down his license plate and call the cops. Minutes later the little boy finished his sandwich and the three of them drove across the street to fill the car with gas, the woman tailed their car nearby. Lewis noticed the woman tailing them and in disbelief went on facebook live to record the event. While on Lewis went on facebook live to record the incident,the woman asked the children if they knew Lewis. "All because I got two kids in the backseat who don't look like me," Lewis said as he shook his head."It's crazy. It's 2018, and this is what I have to deal with. I can't go out with two kids who don't look like me without making it look weird." The woman also continued trailing Lewis to his house"She turned on my street too and then kind of stopped near the cul-de-sac and then, a few minutes later, the police officer showed up and began asking me questions,"
 The story has drawn lots of attention nationally as another example of "living as black." Earlier this year two men were arrested while waiting for a business partner in a Starbucks, It got so much attention Starbucks closed all stores for a day. This May, a young boy was called the police on by a white woman for 'mowing the wrong part of the lawn' these are all examples of racial profiling that are still going on in this generation. A reason why these incidents keep happening with black people is because studies released last year that black men are generally seemed as "larger and more scary" but white men are looked up as "nice looking and calm" and people see names like Jamal and Deshawn as threatening and names like Chris and Jack as "friendly"

About the Writer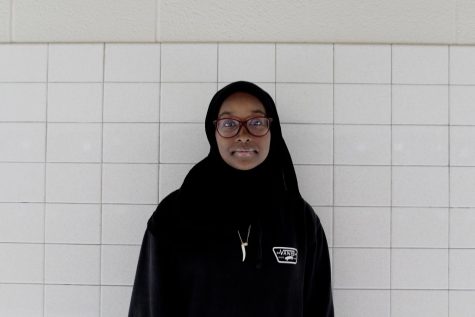 Amira Bashir, Writer
Hi, my name is Amira Bashir and i'm a staff writer for the Oakton outlook. This is my first year in journalism. I like writing about politics and pop culture....