The Debate Season Commences
Officers of the debate team talk about the teams' preparations for the first tournaments of the year.
Hang on for a minute...we're trying to find some more stories you might like.
With debate season beginning this month, the Oakton debate team had a great start at the first tournament of the year. The Public Forum debate team had two varsity teams leave the Georgetown tournament with outstanding records of 5-1 and 4-2. The captain of the Public Forum debate team, Lawrence Zhu (11), talks about the preparation for the tournaments and his individual experience with debate this year.
Although the official debate season started only recently, Lawrence never really had a break from debate since last season. Lawrence spent his summer doing weekly practice debates and attended the National Debate Forum camp to improve on his debate skills and share them with his team. With Oakton branching out more and attending more national circuit tournaments this year (such as the University of Pennsylvania tournament), Lawrence says, "As an officer, my goal is just to have all my tournaments go smoothly." Lawrence has already debated twice on the national circuit and once on the local circuit this year. He further says, "I've attended the national speech and debate season opener, Georgetown, and WACFL 1. Definitely the highlight was Georgetown when I was able to pick up a solid 5-1 record."
Although the Public Forum debate team has already attended a few tournaments, the Lincoln Douglas debate team will be competing for the first time year at WACFL 1 on October 20th. The varsity coach of the Lincoln Douglas debate team, Clare Sparling (11), talks about her experience in welcoming the novices and preparing the team for the first tournament of the year.
Clare explains that debate is going really well as far as the team preparing together and efficiently, but it took a slight push on her part to get everyone back into the excitement of debating again and being motivated to prepare for the upcoming tournaments. Clare says that the novices are working very hard and many already have a background in public speaking. As per preparing for the tournament, the team had to hold many online meetings and meet at Oakton Library to run practice debates and go over arguments as renovation limited the team from preparing together at the school. Despite this setback, Clare says that the team is prepared and she's excited for the first tournament.
With debate starting up again, we look forward to seeing the debate teams make Oakton proud again!

About the Writer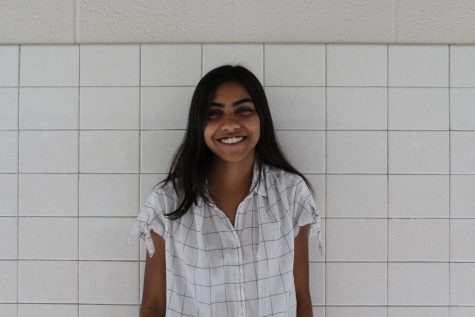 Riya Jain, Editorial Board
Hi! My name is Riya Jain and I am a junior on the editorial board for the Oakton Outlook. I love to write features and about the arts and entertainment...