Origination of Superstitions
Evaluating common fears of Halloween
Hang on for a minute...we're trying to find some more stories you might like.
Superstitions are often evaluated throughout the course of the year, and are evident in our everyday lives. Although these ideals are seen on a daily basis, and are relevant throughout the course of the year, they are especially prominent in the fall during the month of October. During Halloween, these superstitions are seen as more relevant, as most them relate to the image of scary references.
One of the most common images is the black cat, which is a representation of the fear and emotion instilled in many people during the Halloween season. The common superstition, of being cursed with bad luck if you see a black cat, is a relevant example. This superstition became popular during the Dark Ages, when witch hunts were still going on. Elderly, single women were targeted during this time period, as they were owners of the black cats who were seen as demonic animals given to them by the devil himself.
Another common animal associated with Halloween is the bat. Seeing a bat was often considered a sign of bad luck in Medieval times, as they were said to have connections with witches. Legend says that if a bat flew into your house on Halloween, your house would be haunted.
These common superstitions help to explain the natural world around us and account for who we are as individuals today. Next time you encounter a superstition, think about where it came from and how it affects the community.

About the Writer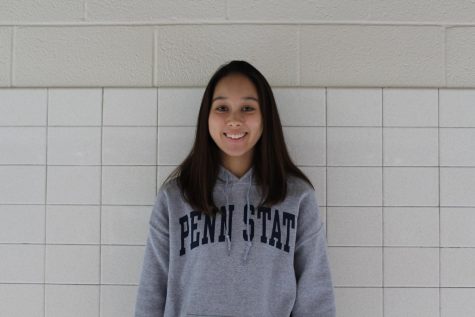 Katarina Faben, Editorial Board
Hi, my name is Katarina Faben, and this is my third year on the Outlook. I am a proud member of the editorial board and take pride in helping others reach...