The Hate U Give
Hang on for a minute...we're trying to find some more stories you might like.
The new movie that will have the audience reach for their tissues, "The Hate You Give", was released October 19, 2018. The movie is about an African American teen, named Starr, who continually is "switching lives" between her small, unprivileged, mostly black, neighborhood, and her mostly white, prosperous, prep school. Her life is soon flipped upside down when her best friend was shot by a police officer. Starr then must stand up for her beliefs even if many people will think she is wrong.
Although the movie was only been out for less than a week, it already has great reviews. Kathie Meizner, a writer for the Washington Post, said "This big, important novel is fueled by vividly drawn characters and large themes of systemic racism and speaking truth to power". Terreece Clarke, from Common Sense Media, said "Wrenching, soul stirring, funny, endearing, painful, and frustratingly familiar, this novel offers a powerful look at a few weeks in a fairly typical teen girl's life — with one horrific exception". The movie has received 97% on rotten tomatoes, with 101 ratings.
I watched this movie last weekend and  10/10 recommend it. Before the movie was made, it was a book. Usually books that lead into movies can never meet the expectations of the book but I think the movie was just as good. It is a sad movie, yet it will make you want to see it again. They visually showed the lives outside of school for some african american students. The stellar performance by Amandla Stenberg will leave you in tears. She successfully emphasized the sadness of Starr, after her best friend died. If you have the chance this weekend I strongly suggest you see it!

About the Writer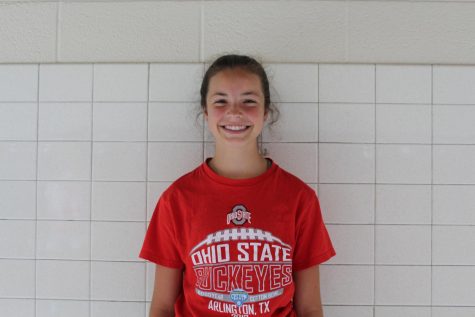 Genevieve Bavisotto, Staff Writer
Hello, my name is Genevieve Bavisotto and I am a freshman at Oakton High School. Other than writing, I have many other hobbies, such as playing field hockey,...