Fatalities Spark Concern for Border Patrol
Hang on for a minute...we're trying to find some more stories you might like.
For the past decade, not one single migrant child had died in the custody of Border Patrol. However, in the past few months, there have been 2. No matter where you stand on the issue of immigration, anyone can agree that this kind of situation is tragic and must be given an explanation. These instances also fuel the fire of protests against the Trump Administration's use of the 'No Tolerance' act and the policies of family separation, as well as the growing issue of inputting a wall along the southern border. The 'No Tolerance' policy demands prosecution for all illegal immigrants caught crossing the border.
On Dec 6, Jakelin Caal (7)  and her father crossed the border and turned themselves in to Border Patrol. The group was hoping to seek asylum from their home country of Guatemala. Unfortunately, a couple of hours after their detainment, Jakelin started having seizures. Soon, emergency responders arrived and evaluated her. They reported she had a dangerous fever of 105.7 degrees and had not eaten or drunk anything for several days. The child was soon transported by helicopter to a children's hospital in El Paso where she went into cardiac arrest, but according to the report by the CBP, was soon "revived." However, this seemed to be in vain. Young Jakelin didn't fully recover and died in the hospital less than 24 hours of being transported. Even though migrants are usually provided with food rations, water, and a medical evaluation once detained, no one is sure why none of this was provided to Jakelin. An official cause of death, also provided by the CBP, was "dehydration and shock."
Eleven days later, on Dec 24, Christmas Eve, an 8 year old boy from Guatemala died in the custody of Border Patrol. Felipe Gomez Alonzo and his father were apprehended on Dec 18 by Border Patrol for illegally crossing the border. A couple of days later, the family was transported to another detention center due to overcrowding at their original place. 4 days after that, Felipe was transported to a medical center in  Alamogordo, New Mexico due to the show of "influenza symptoms" like coughing and glossy eyes. Once there, a doctor diagnosed him with a common cold and gave him Tylenol. Even though doctors believed it was just a cold, they still kept him under observation in the hospital where Felipe developed a fever of 103 degrees. Later, he was released and given ibuprofen and antibiotics. In the holding center, he and his father were provided with a hot meal and further check-ups. However, in the evening, Felipe began feeling nauseous again and vomited. The agents sent him back to the same hospital as before. Sadly, while driving to the hospital, he lost consciousness, and when he arrived at the facility, doctors couldn't revive him, and he was pronounced dead.
Even though it seems as if these incidents were out of Border Patrol's hands, a majority of the public is still outraged. This obvious show of distrust and anger with Immigration Control is even prompting Congress to bring up possibilities of launching an investigation into these matters, and into that of the President's 'No Tolerance' policy, which effects still linger. To this day, because the policy went into effect long before the public had definite knowledge, no one is exactly sure how many children were really separated. This, mixed with the tragic deaths of these children, really fan the fire of unrest in this country about how the Trump Administration handles immigration. Hopefully, sometime soon, the voices of these immigrants and protesting citizens are heard. What they have to say might change this country for the better.

About the Writer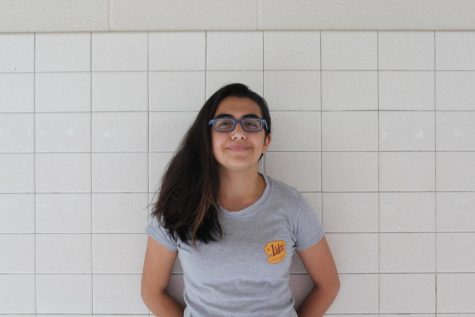 Annabelle Rosse, Staff Writer
Hi! My name is Annabelle Rosse and this is my first year writing for the Oakton Outlook. My writing preferences include almost anything, but my favorite...