Top 5 Songs of Our Childhood
Ten years doesn't sound like a huge amount of time but so many things have happened in that short amount of time that it's important to look back on all the advancements and changes we have seen. 2009 was an undeniably amazing year; Obama was inaugurated, the iPhone 3g was released, and the music industry was estimated to be worth around 15.7 billion dollars, shocking after the steep decline seen in 2008. The music industry has always been a profitable marketplace and with the rise of artists such as the Black Eyed Peas, Lady Gaga and Beyonce in 2009, it's no surprise that many consider 2009 to be one of the greatest years in music. The death of Michael Jackson in the summer of 2009 led many artists to rise up in remembrance of his contributions to the industry and produce their own amazing hits. These are some of the top five songs of 2009.
Good life- OneRepublic
Surprisingly enough this song hit the it's peak two years after its release when it reached #8 on the Hot 100. Song writer, Ryan Tedder, originally wrote this song about a trip he took to London but changed a few of the words when he returned home in order to give it a more universal feel. TV shows and movie soundtracks loved the song and it was featured in many popular shows such as Gossip Girl, One Tree Hill, Cougar Town and 90210 and in the trailers of movies such as Eat Pray Love and One Day.
Empire State of Mind- Jay Z
When you think of songs and New York, Jay Z's Empire State of Mind is always a front runner. This was the first Jay Z song to make it to the Billboard Hot 100 and not for nothing. His hard hitting lyrics appealed to many crowds and was not only a New Yorker anthem but a song about pulling yourself up from nothing and believing in the power of hope and hard work. The song resonated around the world and even reached top 10 in many foreign countries.
Love Story- Taylor Swift
Like many of her songs, Love Story was written about a real life experience of Taylor Swift's. When she was a teenager she fell in love with Joe Jonas, a member of the Jonas Brothers who her parents didn't approve of and was forced to meet him in secret away from paparazzi and against her parents wishes. This song was relatable to many young lovers and its reference to Romeo and Juliet was moving to all ages so unsurprisingly, it quickly rose to number five on the Top 100.
Boom boom pow I Got a Feeling- Black Eyed Peas
Boom Boom Pow was a hugely influential track for the Black Eyed Peas. It was their first #1 Hot 100 song and rocketed them forward in their music career. Will.i.am. in an interview with Rolling Stones regarding the song stated that even though some people believed this song to be simplistic and mindless owing to the fact that its lyrics are repetitive ('boom' is said 167 times), this song required "audio pattern, structure, architecture" and took the band quite a long time to complete. Nevertheless, this song attracted a lot of fans for the band and enticed the music enthusiasts of America.
Poker Face- Lady Gaga
Lady Gaga had an amazing year in 2009. She released her album The Fame Monster, which included hits such as Alejandro and Bad Romance but Poker Face became one of her top songs, reaching Top 10 in the Top 100. Lady Gaga told interviews that she wrote this song about how she played with guys like she played poker, without showing her true feelings. Lady Gaga rocketed to fame with this album and was seen as sort of an eccentric singer and all around wildcard. Her famous outfits and talent for writing songs in only one hour amazed fans and colleagues alike and made her a standout in a sea of artists.
About the Writer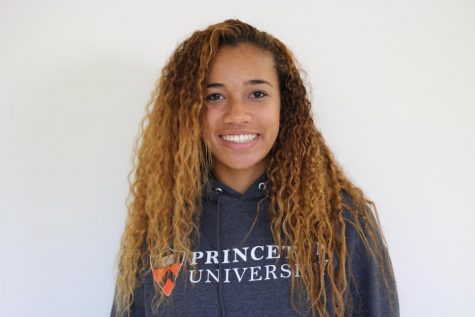 Alexandra Martschenko, Staff Writer
Hey, my name is Alexandra Martschenko and I am a senior at Oakton. This is my second year on the staff but I have been involved in the Oakton community...