12-Year-Old School Shooter has Zero Press Coverage
Hang on for a minute...we're trying to find some more stories you might like.
Over the past year, a large outbreak of school shootings have occurred. Ranging all over the United States, no matter where it occurs national news is all over the situation. Recently, in mid-January, another shooting occurred, this time in downtown Los Angeles. A twelve-year-old girl brought a live firearm into Salvador B. Castro Middle school, and as headlines say "accidentally" fired it into her home room class. This left four wounded classmates, one being in critical condition as the bullet traveled into his head.
School shootings are sadly not infrequent in today's American society, yet they are always documented, and widely known. So why wasn't this one, especially if it was by a person of such young age? This incident has received minimal to no publicity, that source being Fox News. Other than them, no one has talked, or spread word about this event. This is to date the youngest school shooter, or any shooter for that matter in the United States, so why is there no coverage?
The United States media is becoming extremely selective. While we understand that many different sources wish to become more selective, and censor their work, the American people deserve to know. This event is officially the countries youngest, thus record breaking shooter, and at a middle school as well. We as a country, and the journalism/media industry need to stop the censoring, and give the facts that everyone needs to know.

About the Writer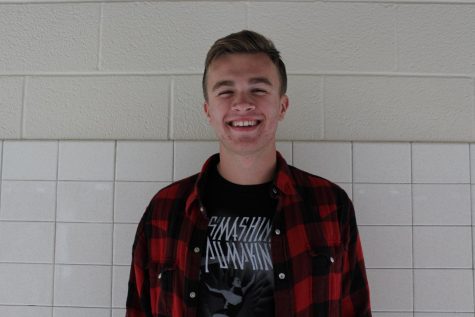 Conor Krouse, Staff Writer
What's up, my name's Conor. I'm a senior at Oakton High School, and this is my first year as a journalism student. Since the time I was young  I have...