The Death of Nipsey Hussle
Gang violence, riots, and shootings are not a new phenomenon around the big cities of America. From New York, to Chicago, and Los Angeles, this epidemic that has swept the nation for decades has always been a prevalent part of city living. Even famous celebrities, the majority of which are rappers, hold close ties with some of the largest of organizations. Some of these rappers include Kendrick Lamar with the Bloods organization, or Blueface with the Crips, this idea of connections to crime is not a nuance.
One of the most recent deaths and connections within the gang community, specifically in Los Angeles, is Nipsey Hussle. Born and raised in the South side LA, Nipsey was bred on the streets. With rap culture being a key part of Los Angeles society, Nipsey needless to say delved into it head on. Through a successful rap career, and the founding of his own record label by the name of All Money In, Nipsey had a lot of accolades to his name. And thus he became an icon within the Los Angeles communities.
By also donating hundreds of thousands of dollars to charities, and public school funds for inner city. communities and kids, Nipsey was almost state renowned. However, even with his good credit through charities, events, and inner city plans, Nipsey was no angel.
On March 31st, 2019, Nipsey Hussle was tragically killed in front of one of his own stores. And to make matters worse, he was holding hands with his daughter at the time of the shooting. Witnesses say that the attack came out of nowhere, and with no remorse. The killer by the name of Eric Holder, allegedly shot Nipsey three times, then following the shots with multiple kicks to the head, and body, badly bruising Nipsey's body. The shooting was tried as a gang violence murder. Nipsey's funeral, and viewing are being held in the Staples center in downtown Los Angeles today, April 11th, 2019. The entire city of LA is in mourning, with highway closures, and marches across the bustling streets.
Rest In Peace Nipsey, your deeds to the city of Los Angeles, and many events and charity activism will not be forgotten. And for many associations, and groups that you graciously donated to, thank you.
About the Writer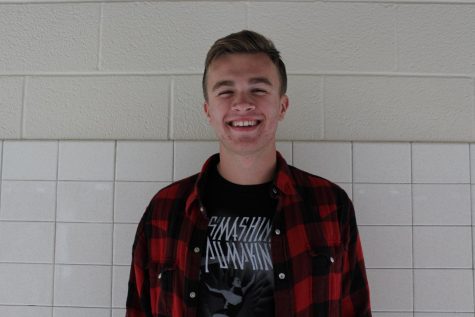 Conor Krouse, Staff Writer
What's up, my name's Conor. I'm a senior at Oakton High School, and this is my first year as a journalism student. Since the time I was young  I have...