Pete Buttigieg enjoys meteoric rise among Democrats
The Indiana Mayor has captured the attention of Democrats across the country
Hang on for a minute...we're trying to find some more stories you might like.
"It could never happen," said political commentators in 2008, when Obama first ran for President. "American isn't ready for a black President," they said. Clearly they were wrong. In 2019, Democrats find themselves with similar anxieties as Pete Buttigieg, Mayor of South Bend, Indiana, enjoys a meteoric rise in poll numbers. People aren't quite sure if America is ready for its first gay President.
That being said, the Mayor's sexuality appears to be a non-issue for many prospective Democrats. According to recent polls from Iowa and New Hampshire, the most important states for any candidate hoping to win a primary, Buttigieg ranks in third, behind former Vice President Joe Biden and Vermont Senator Bernie Sanders. This is an unprecedented rise, as, only a month ago, barely 1% of respondents in any state favored Buttigieg.  Now, that number hovers around 9%. This becomes even more impressive when considering that most, ~47%, simply haven't heard of him. Among those who have, his favorability ratings jump. When examining his profile, its easy to understand why.
Mayor Pete is incredibly accomplished. He's a Harvard graduate, a Rhodes scholar, speaks six languages, was deployed in Afghanistan, and has served two incredibly successful Mayoral terms in South Bend. More important to his popularity, however, is his eloquence. His public speaking is incredibly polished, contrasting dramatically with the blunted political rhetoric that Americans have acclimated to in the past few years. Next to Donald Trump, Buttigieg would dominate. And this persuasiveness has served him incredibly well when couching the more fringe progressive issues he cares about, like ending Gerrymandering, overturning Citizens United, and passing the Green New Deal.
Not only that, but, at 37, Pete would be the youngest President ever. This puts him in stark contrast with the two frontrunners, Biden and Sanders, 76 and 77 respectively. In the increasingly young politics of the day, this could be an extreme advantage.
For iconoclastic Democratic voters, Sanders has always been the frontrunner. And for the establishment, Biden is the clear first choice. But, with similarly left-wing politics and a fresher face, Buttigieg stands to be a viable alternative to both.
Regardless, it is still incredibly early in the primary process. Democratic caucuses in Iowa start in February. As the debates draw closer and Mayor Pete gains a national platform, his numbers may yet rise again.

About the Writer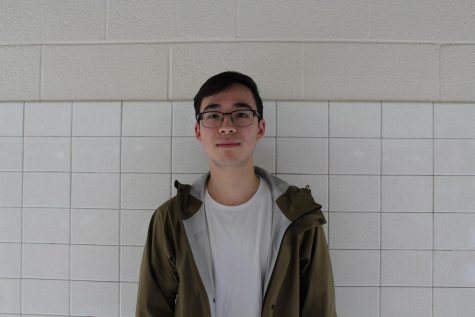 Jake Neuffer, Editor-in-Chief
I'm Jake Neuffer, the 2018-2019 Outlook Editor in Chief. I try to write about politics, international relations, and culture whenever I can. I write about...