The Tennessee Three: Nashville and Democracy
It's been well over a month since the latest addition to the United States' saga of shootings. On March 27th, a Christian elementary school in Nashville, Tennessee was infiltrated by a graduate of the academy, resulting in the deaths of three 9-year-old students and three adult staff members. The shooting spawned a reaction among Tennesseans, fed up with the ease of access to the weapons that end up taking the lives of children. 3 days after the shooting, on March 30th, over a thousand peaceful protestors gathered at the Tennessee State Capitol to bring awareness to the victims and to raise a voice on gun control straight to the lawmakers. In the midst of the protest, three members of the Tennesse House of Representatives — Justin Jones, Justin J. Pearson, and Gloria Johnson — left the Capitol building to join the protestors. Subsequently, two of the three (Jones and Pearson) were removed from their seats at the House for "violating House decorum."
With abundant coverage, an uproar in response occurred across the nation, not just Tennessee. The state's House inadvertently gave the biggest spotlight it could to the trio. Every media outlet wanted to share the story of the outcasted members, and hundreds of thousands of citizens wanted to see justice be brought for the newly nicknamed Tennessee Three. However, alongside the cries of justice, concern was also brought up by the incident. The system of democracy that the Tennessee State House was instituted to ensure seemed to be threatened, by most.
But on April 10th, everyone's questions were answered. By a unanimous vote, the Nashville Metropolitan Council reinstated Representative Justin Jones to the Tennesse State House; and just two days later, Representative Justin J. Pearson followed suit with yet another unanimous vote.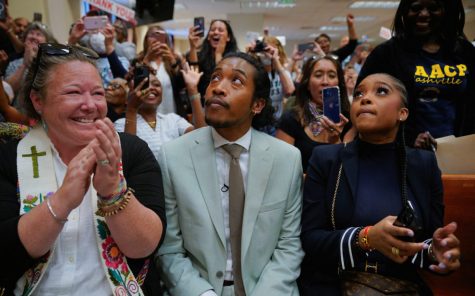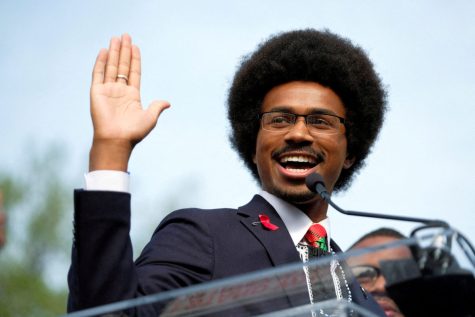 The two's seats are currently temporary, but they both seek to run in the election for permanent seating in the House to regain their spots. Now, with people across the nation tuning in, the Tennessee Three promises to bring change to their state and to work with the people towards a safer environment for kids, teenagers and adults alike.