Easter 2019
How people celebrate their Easter
Easter is a holiday commemorating the resurrection of Jesus from the dead. It is also referred to as Pascha (Greek, Latin) or Resurrection Sunday. Special services are held in some churches on Easter Sunday, which celebrate the Jesus Christ's resurrection after his crucifixion. Many people also color or decorate eggs. These can be different types of eggs such as hard-boiled eggs, model eggs made of plastic, chocolate, candy or other materials, and many people eat the eggs later on. It is also common to organize Easter egg hunts. Organizers of egg hunts usually hide the eggs, which are supposedly hidden by a rabbit or hare and after that, people, especially children, then search for them. In some areas, Easter egg hunts are a popular way for local businesses to promote themselves or may even be organized by churches.
Bryan celebrated his Easter by spending time with his family. "My family and I celebrated Easter by going to our local church to hunt for eggs". They also had another celebration separate from going to church as a family. "We celebrated by hosting a family brunch". He also said that he hid chocolate for his little sister to find. "I colored plastic eggs and filled them with small Reese's Easter chocolate and hid them for my sister because she was really excited for Easter". Their family had different types of celebration and the interviewee said he really enjoyed spending Easter with his family.
Easter is a way for families to come together, It's a way for children to go on egg hunts and have a fun day and it's also a way for families to spend quality time together. The way different families celebrate Easter can differ but the underline meaning of the celebration remains constant.
About the Writer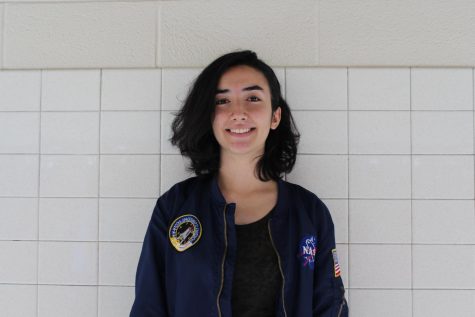 Pari Abdollahi, Staff Writer
Hi, My name is Pari, and I'm a junior. This is my first year writing for Oakton Outlook. I enjoy writing about entertainment. Other than writing I really...