Why KD is the Best Player in the NBA
With LeBron out of the picture KD has taken the mantle of best player in the NBA.
Hang on for a minute...we're trying to find some more stories you might like.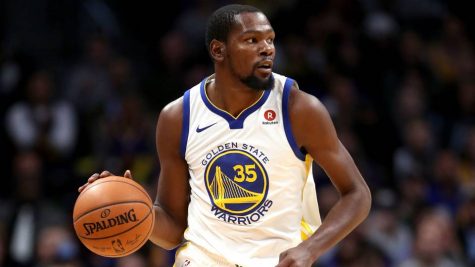 Kevin Durant has always been second best his whole career. He was the second ranked player in high school. He was the second player picked in the NBA draft, and he has been considered second best to LeBron James his whole career. Now that LeBron and the Lakers have missed the playoffs the title of best player in the world is wide open and KD is making his case these playoffs. KD is averaging 35 points, five rebounds, five assists, two steals and a block a game for the postseason on 50-40-90 shooting. Durant has every tool in the shed. He can score on isolations, in the pick and roll, coming off screens, in the post, and in every other way possible. He is a monster in transition with a layups package that looks like Kyrie Irving. He is the third best shooter in the NBA, and the best mid range shooter in the league. Durant has developed into an excellent passer and with his height he is a good rebounder.
Durant, who has never been on an all-NBA defensive team, has made himself into one of the best defenders in the league. He can legitimately guard all five positions, and switch every pick and roll. His defensive instincts have really improved since his rookie season and he often displays a high defensive IQ. He has become an elite shot blocker and was one of the league top shot blockers in the 17-18 season. His long wingspan allows Durant to give space to good shooter and close out easily on jump shots. The space allows Durant to stay in front of the quickest point guards such as Kyrie Irving.
Durant has managed to stand out as the best player on a star studded team full of weapons like Steph Curry and Klay Thompson. Durant uses the gravity of his teammates to get isolations on the left and right baseline that allow Durant to simply shoot over any defender with ease. KD has been running point in many critical moments of the game and he has been making the correct decision every time. His decision making is superb and he has become truly unguardable on the offensive end. His double crossover pull up is arguably the best move in the NBA. He has become the best player and it is not particularly close.
About the Writer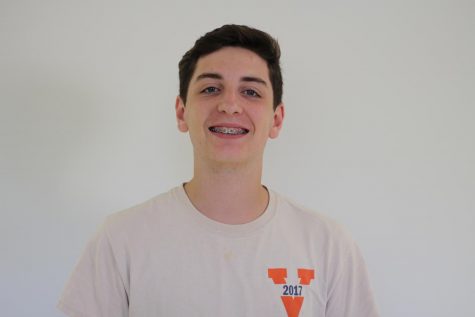 Jacob Rutzick, Staff Writer
I am a Senior at Oakton and I write for the Outlook because I enjoy voicing my opinion about hot topic issues. The Outlook is a great publisher that more...