Brandon Taubman, The Astros, and Sports' Domestic Violence Problem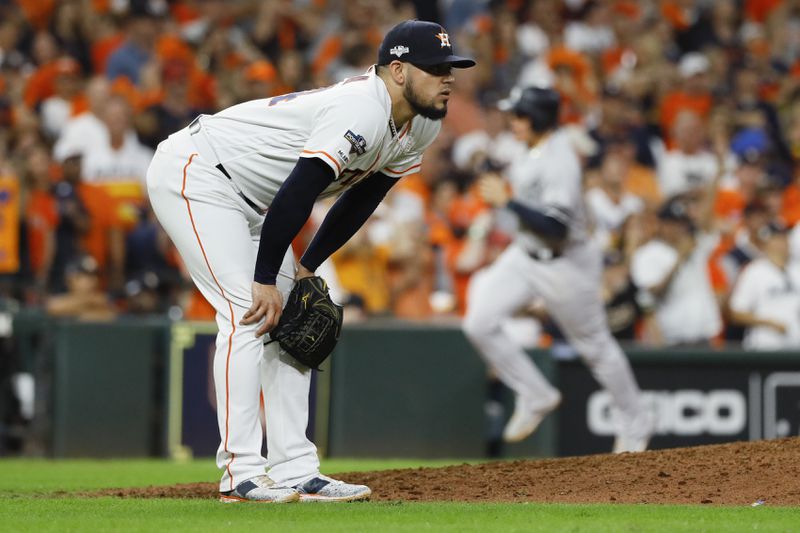 The Astros firing of Brandon Taubman may seem like a win for baseball, but it is just another prime example of a lack of accountability for domestic abuse within the sports industry. Taubman, the former assistant general manager of the Astros, was put under fire after a Sports Illustrated article written by reporter Stephanie Apstein detailed an incident in the locker room that occurred after the Astros clinched the AL pennant. "[I]n the center of the room, assistant general manager Brandon Taubman turned to a group of three female reporters, including one wearing a purple domestic-violence awareness bracelet, and yelled, half a dozen times, 'Thank God we got Osuna! I'm so f—— glad we got Osuna!' ." Roberto Osuna is the Astros' closer which they acquired from the Blue Jays last year while he was serving a 75-game suspension for violating the league's domestic violence policy. In response to the article, the Astros released a statement that deemed Apstein's story "misleading and completely irresponsible" and said that she had tried to "fabricate a story where one does not exist." The MLB consequently conducted an investigation that concluded that Taubman's comments were indeed directed toward a female reporter, and the Astros fired him. The team's owner, Jim Crane, then sent a letter to Apstein apologizing for the initial statement and admitting "we were wrong." And as if it doesn't end there, Crane stated in a press conference following the firing that he had not had the time to speak to Apstein directly regarding the aftermath or apologize. Apstein was sitting in the room. After so many similar situations, sports organizations still fail to recognize the significance of employing those with histories of domestic abuse. 
So why, in an industry that holds the best of the best, are there still players that don't embody that fact with their off the field behavior? Because they produce. Roberto Osuna is one of the most reliable closers in baseball, posting a 2.73 career ERA while still being 24. Osuna was suspended when Toronto police charged him with assaulting his son's mother, and charges were only dropped after she refused to testify against him. So even though his history was a huge red flag, Houston still opted to trade for him when he might have been cut by another team. Osuna sat out his suspension, and a couple months later he was the closer for one of the best teams in baseball, as if nothing ever happened. As a matter of fact, both teams' closers in the ALCS were previously suspended for domestic abuse, with Aroldis Chapman in 2016. The narrative is the same in other sports: if you're good enough, then your past actions won't compromise your spot on the team and in the league. Tyreek Hill, one of the most electrifying players in football, was drafted by the Chiefs in the 5th round despite pleading guilty to assault and battery of his pregnant girlfriend while in college. Hill was also investigated earlier this year on the basis of child abuse. The NFL's investigation into the case found Hill free of a suspension and he was awarded with a lucrative 3-year extension at the beginning of the season. Talent sells, so the extra revenue is an incentive in addition to the production the team gets on the field. Owners and general managers are continuing to put their willingness to win over the reputation and character of their players, and that's a problem. Everyone deserves a second chance, but the fact that the people who choose to employ these players are not being held accountable for their actions is astounding. When players like Roberto Osuna are able to join a new team and continue his career without a hitch, teams like the Astros start to be seen as safe havens for domestic abusers.    
It's no coincidence that the players who get second chances are some of the most talented in their respective sports. Teams have continued to disregard their players' histories of domestic abuse when forming their roster as long as they're good enough. No player should be free of consequences for their actions, but the harsh reality is that a star player will get a second chance while a benchwarmer would be expelled from the league. Professional sports is where the best players are able to showcase on the biggest stage, but when teams start prioritizing talent over morals in order to achieve that fact, it's setting a shameful example for all parties involved.
About the Writer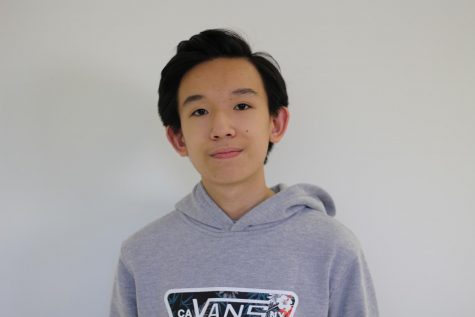 Max Dolinh, Staff Writer
Hi, my name is Max Dolinh, I'm a junior here at Oakton High School, and this is my first year on the Oakton Outlook staff. I love writing about sports,...