Hidden Messages of YOU
It's the first day back from winter break. The hallway buzzes with the conversation between friends that haven't seen each other in two weeks and friends that spent every day together for two weeks. Although each conversation unique, almost all include the popular Netflix show You. This Netflix show starring Penn Badgley, more popularly known from gossip girl as Dan, released its second season on December 26th, bringing its name to the top of many Netflix member's accounts. Although the first season was released in September of 2018, You's fame didn't kickstart until the release of the second season. The first season of You tells the viewer about a man, Joe Goldberg (Penn Badgley), and his stalker-like infatuation with a woman, Guinevere Beck (Elizabeth Lail). In Joe's journey to woo Beck, the viewer is given more and more insight as to how this infatuation isn't just driven by emotion, but by eerie childhood trauma and mental disorder. Season two kicks off with Joe moving to a new town and changing his name. Although not the healthiest way to make the necessary change, Joe and his journey throughout season one and two teach the viewer a lot about the effects of childhood trauma, self-love, and how to keep an online personal life safe from others.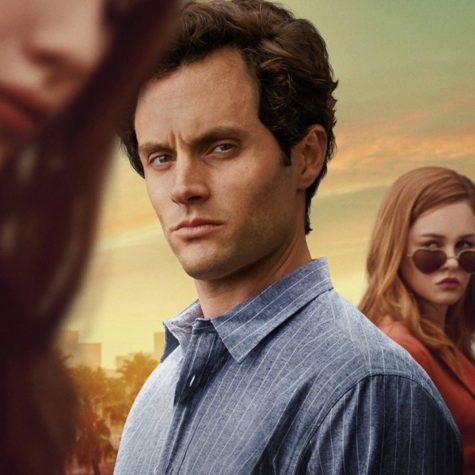 In the first season, it becomes very apparent that there is something off about the main character. His actions turned extreme and typically uncalled for. Although not directly stated, Joe
 demonstrates the basic signs of codependency disorder, in this case, caused by childhood trauma. As the series progresses, the viewer learns more and more about the psychological consequences of childhood neglect and emotional abuse, raising awareness of how important it is to only bring a child into the world if it can be adequately cared for and nurtured. Although Joe's condition gets the best of him in season one, season two sheds new light on Joe's life. On his own, he realizes that he needs to change the way he has been living his life and loving other people. At first, it is difficult for him to pinpoint exactly what needs to be fixed, but with external help, it is brought to his attention that he needs to begin to love himself. Self-love is an issue that many people today struggle with, but by illustrating that even people with the darkest of demons can begin to love themselves, this show sends a powerful message out to its constantly growing audience.
In addition to teaching the audience about the value of self-love and the impact of childhood, You also gives tips and pointers about how to keep one's online persona personal. Within the pilot episode, Joe figures out everything he needs to know about his love-at-first-sight to "coincidentally" integrate himself into her life. A few ways she could have kept things harder for him to find include making online accounts private, not tagging locations close to her house, and keeping passwords on all sensitive information. These safety steps should also be applied in the real world to ensure online safety and keep social media fun. Although the show escalates to an extremist level and exaggerates the effects of making personal information public, it still gives a detailed picture as to what should and shouldn't be posted online to stay safe from real-life stalkers.