Is Disney+ worth it?
Katie Le, Editorial Board
January 17, 2020
Disney+ is an online streaming service owned and run by The Walt Disney company. Like Netflix, it requires a subscription fee of $7 a month, which is less than Netflix and similar streaming services. Disney+ launched on November 12 but crashed the same day, although they did gain approximately 10 million registrations the following days. The site allows you to register and have a free seven-day trial, or if you have Verizon, you're eligible for a free year promotion. Disney+ streams many shows and movies from channels and franchises including Disney, National Geographic, Marvel, Star Wars, and Pixar. Unlike Netflix, which releases episodes of original series all at once, this new streaming service releases new episodes of their original series once per week.
Students at Oakton High School seem to really enjoy Disney+ so far.
Michelle Xiao,10, said that "Disney+ is the best thing [she's] ever had and people should sign up for it". She also mentioned how there are a variety of shows to watch that streaming services such as Netflix doesn't have. Michelle recommends Disney+ "if you like to watch Disney related movies and shows".
Taylor Richlin,10, said that "Disney+ is worth it because it is really worth the price" and, because she's a Marvel fan, she "recommend[s] it to people who love the Avengers or Marvel-related movies". Also, she said how "the Disney shows and movies available on Disney+ remind [her] of [her] childhood growing up".
I love Disney+ because it has shows and movies that Netflix does not have, or they once had but removed. It has such a variety of films to choose from, including films from Pixar, Disney, Marvel, Star Wars, and National Geographic. Also, their original shows are really good including their spin-off on High School Musical, High School Musical: The Musical: The series, and their spin-off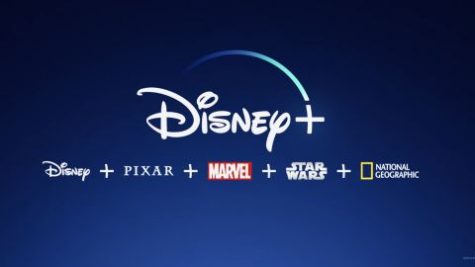 of Star Wars, the Mandalorian. 
Based on my opinion other Oakton students' opinions, Disney+ is absolutely worth it, from their low-cost subscription to the many shows and films they provide. Also, they are releasing many more shows and movies next year that have aired on Disney before. Disney+ gives you your childhood back with shows and movies you can't find on other streaming services, especially Netflix. Also, their originals seem to be better received than Netflix's. So, if you've enjoyed watching Disney, Marvel, Star Wars, Pixar, and National Geographic, Disney+ is something that you won't regret buying.