Will the NFL Season be Cancelled?
What this means for the rest of the season
On Tuesday, September 29th, the NFL made a statement claiming seven staff members and eight players for the Tennessee Titans tested positive for COVID-19. The Steelers and Titans game next Sunday is postponed and will be rescheduled later in the season.
This is the first delay of the season, but fans are worried that it could cause a domino effect around the league. For example, the Minnesota Vikings – who played the Titans last Sunday – have reported no positive results. However, they still have closed down training facilities due to NFL guidelines. On Tuesday, the Vikings came out with an official statement:
"As of this morning, we have not received any positive results from Vikings testing following Sunday's game. Per the NFL protocol, we will suspend in-person club activities," they stated. "We will work closely with the NFL to monitor the situation, perform additional testing, and determine when the facility can reopen."
Guidelines
Many fans have questioned the reliability of the safety guidelines placed by the NFL at the beginning of the season; which include regular testing, getting temperature checked before games, and the mandatory use of masks for staff on the sidelines.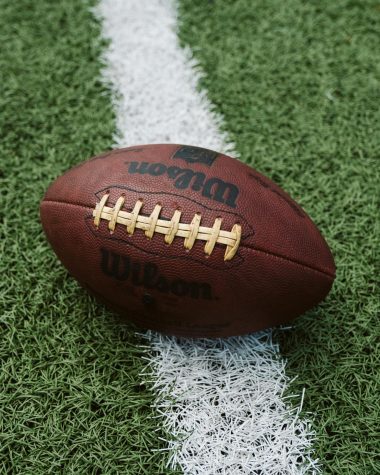 One problem, according to the NFL, are the coaches. Ravens coach John Harbaugh was fined $100,000 because he took off his mask to yell at a referee. The NFL has already fined its coaches over 1.7 million dollars this season, because they have taken off their masks or broken other safety guidelines.
The NFL recently stated that if coaches continued these trends, they risked compromising the season.
Possibility of the NFL Closing
I asked Michael Jospeh, the host of the online show "The Washington Roundtable of Football" what he thought about the possibility of the NFL closing, and this is his stance on the issue.
"Well, I don't think [the outbreak] is going to keep happening, but if it does, I don't think they're going to cancel. I think [the NFL] will just postpone [the season] for later on during the year," he said. "I think teams will have learned their lessons about breaking the rules."
I then asked Joseph what he thought the NFL could do better when it comes to keeping players safe, and he said this.
"I think the NFL should ask players and coaches to wear masks on the sidelines when they can… obviously, if a player runs for 80 yards, a mask will be difficult to wear, and pointless."
As of Monday, October 5th, another game has been postponed  –  the Patriots vs the Chiefs. There is no clear number of players, and staff, who have been diagnosed, but it is estimated to be around 60. 
If COVID-19 cases continue to grow the NFL will have no choice but to either postpone the season, or cancel it.