It's just as important
The charity Sitch and why students at Oakton should become more involved
Despite the ongoing pandemic, charity organizations across the world are still working to help those in need. On October 29th, the National Charity League is celebrating National Cat Day by encouraging their members to donate to a local charity, the Lost Dog and Cat Foundation. National Cat Day was founded by Colleen Paige as a reminder of all the cats that need to be rescued each year. Typically, this charity collects old pet items that are of no use to the owner, and repurposes them for rescued animals to enjoy. In addition, the Lost Dog and Cat Foundation also connects rescued animals with new, loving owners. 
Although charities like the Lost Dog and Cat Foundation are able to keep their organization running, many other charities have been severely impacted by the pandemic and have needed to find alternative ways to continue helping their communities. The organization Women Giving Back is one example. Women Giving Back is an organization that collects donated clothes and gives them to women and children in need. Originally, this organization primarily functioned in person, with warehouse shops and many volunteers aiding the women picking out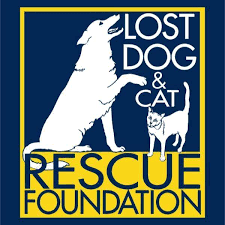 clothes and taking care of the children. In addition to providing clothes, the charity also provided the women with a caring environment and casual conversation that might not be available to them based on their situation. Regardless of the coronavirus, Women Giving Back has worked hard to continue assisting and providing clothes for those in need, but the former environment created by the organization has been temporarily disabled. 
For many students, it is easy to overlook participating in the community as a priority. With school, friends, extracurriculars, and basic human needs calling for the majority of their time, most students simply don't have the time or conjure the motivation to volunteer. On the other hand, students such as Eva Howell make it a priority to give back to their community. "I wanted to be involved in volunteering because I am so grateful for all the opportunities and memories this[Oakton] community has given me, so I wanted to give back as a way of thanking my community," reports Eva. She is a member of the National Charity League and has received many awards for her charitable work. This month, she is helping facilitate the National Charity League donation to the Lost Dog and Cat Foundation. 
What if you're like Eva and want to give back, but don't know how to get involved? Fortunately, Oakton offers many clubs that help give back to the community. "I am a part of the Multi Ed Club, and we give back to elementary school students by teaching them Math, Reading, Sports, Cooking, etc.," Eva replies. There are also clubs like the Environmental Club that helps to make Oakton more environmentally friendly, and Best Buddies which helps form friendships and fun events for students with special needs. In short, there are many ways to get involved as long as you keep an eye out for them. 
Although the coronavirus has made it harder for people to directly extend their volunteer services to local charities, small charities need help now more than ever. By helping charities by increasing participation you are not only giving back to the community, but also building character and broadening your perspective on the world. Eva concludes that "[charity] is very important because it teaches teens to be grateful but also shows them that there is far more to life than just their circle." In addition to her point, it is increasingly important for students to get involved in particular, because for many, this is a time of self questioning and discovery. We're all trying to figure out what path to take in life and what kind of person we want to be. By starting to nurture an affinity for giving back to others now, we will hopefully be influenced to continue giving back as adults, helping build communities that are more connected in the future.