Netflix cancels three LGBT-led shows
The impact behind Netflix's choice to cancel three LGBT-led TV shows.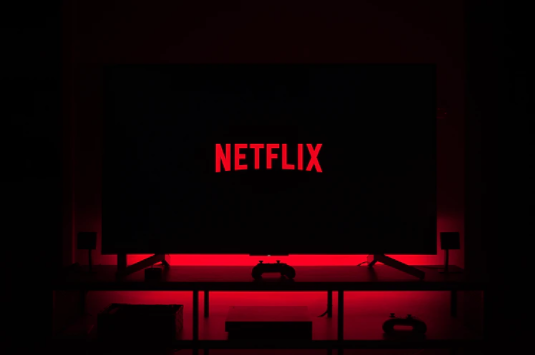 Recently, the popular television streaming service Netflix made the bold decision to cancel three well-acclaimed TV series, all with one similar major factor – lesbian lead roles. I Am Not Okay With This, The Society, and Atypical were three Netflix shows that featured prominent lesbian main characters, but were all cancelled in late August due to "circumstances created by COVID-19." 

The choice prompted backlash from fans, who insisted Netflix's conclusion was unfair – especially considering that all three shows had established viewership and notable ratings. Fans also identified how infamously pitiful Netflix shows with poor ratings seem to survive (Take The Kissing Booth, 13 Reasons Why, and Riverdale, for example), while their LGBT-led counterparts (with preferable ratings) don't make it past a few seasons. The Society, a Netflix Original, was even scheduled for a new season – a renewal that was reversed when the show was cancelled instead. 

An avid viewer of The Society, Emma Al-Mukhtar, 10, says "I was super excited for another [season of The Society], I was keeping up with all the updates on Instagram for filming.

I'm very disappointed, and I'm also surprised because the show had a large fan base and lots of high reviews."

If the speculations are true and Netflix continues to scrap LGBT-led productions, not only is that homophobic, but also problematic in the sense of underrepresentation.

"

"I hope Netflix's reasoning behind these cancellations differs from them not being LGBT inclusive. If that is not the case, I think they are ruining many great opportunities for young people to grow up with diversity on their screens.""

— Emma Al Mukhtar, 10

 Says Emma Al-Mukhtar, 10. Lack of media representation is harmful to the promotion of inclusivity, as media has a massive impact on social conditioning – especially on an impressionable audience of conformist teens.

If viewers of I Am Not Okay With This, The Society, or Atypical looked up to and/or identified with their featured lesbian protagonists, subversion of established societal "norms" (such as heterosexuality) becomes easier through representation of those LGBT characters. Compulsory heterosexuality (the assumption and enforcement of heterosexuality as the default in a patriarchal and heteronormative society) in the media has infamously made embracing "abnormal" behavior feel unacceptable. This is harmful for generations of teens growing up under the impression they must adapt to societal standards, even if it goes against their identity. As Marian Wright Edelman once said, "You can't be what you can't see." Hopefully, Netflix realizes their error, and compensates for the cancellations by adding new LGBT-inclusive movies and shows to their catalog in the future.