New titles on Netflix that should make your watch list
Binge-worthy series and movies that have dropped recently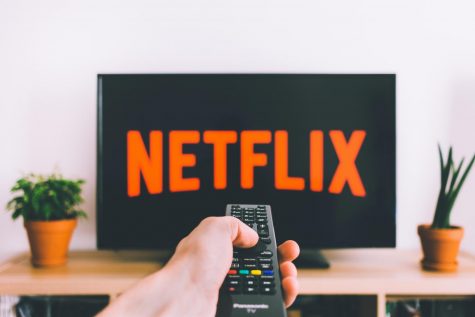 Series
Emily In Paris
This Netflix original series of just 10 episodes is a perfect binge-worthy show and has been on the top ten charts in America for a few weeks. Emily in Paris follows Lily Colins (Emily) as she moves to Paris to offer her American perspective to a French marketing firm, however she doesn't speak French. We see her go on magical and hilarious adventures while she develops her character and love life. 
Unsolved Mysteries
Based on the 1987 show, Netflix revived Unsolved Mysteries and is covering new true crime cases. In the new season, each episode examines a case and interviews the family and witnesses. Oakton senior, Hannah Lindley says, "I found Unsolved Mysteries entertaining because I really like true crime and the aspect of hearing from the families that witnessed the events is really interesting." If you are a true crime and horror fan this show should be next on your watch list. 
Grand Army
A new series that is popular on the charts, Grand Army,  follows a group of five high school students in Brooklyn, New York. The show discusses topics surrounding mental health, love, race, sexuality, and more through the five teenagers. This series is only 9 episodes and is definitely a must-watch. 
Movies
American Murder, Family Next Door
This documentary discusses the disappearance and murder of Shannan Watts and her two young daughters. The Netflix original film goes through the entire case chronologically, showing interview tapes and text messages while the case unravels to reveal the perpetrator. The show is great for true crime lovers, but a disturbing tragedy to hear about.
Hubie Halloween
A Netflix original mysterious comedy, starring Adam Sandler and Julie Bowen, is the perfect movie for your Halloween party. Hubie Halloween is based in spooky Salem, Massachusetts where Hubie is the joke of the town. Oakton junior, Emma Hoebler says, "I liked Hubie Halloween because it included many of my favorite Disney and Nickelodeon actors." This lighthearted film is a must-watch during the spooky season. 
David Attenborough: A Life on Our Planet
This science documentary stars broadcaster David Attenborough as he discusses how the Earth has majorly changed during his lifetime. He discusses the loss of many natural wonders and how climate change is causing the decline of many ecosystems. The film is a plea to change our habits to restore the Earth's natural beauty. This heartfelt documentary is recommended for those who are passionate about helping conserve our planet. 
Upcoming 
Paranormal
Based on a best-selling novel, Paranormal stars Ahmed Amin, a curious hematologist who consistently finds himself in spooky and supernatural investigations. The series has been popular in Egypt and is supposed to be an excellent scary show that comes in early November.  
Carmel
This limited series is coming to Netflix on November 5; the show is investigating the true crime case of Maria Marta. This docuseries based in Argentina is must watch for those who can't get enough of true crime.