The NBA's slow restart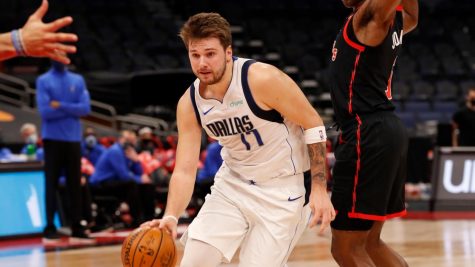 If there is one word to describe the start of the 2020-21 NBA season that has been altered by the COVID-19 pandemic, it would be "strange". At the start of the season on December 22, 2020, The Los Angeles Lakers and Miami Heat, the two teams that participated in last season's NBA finals, experienced a 68-day offseason, the shortest in history for any major sport. Meanwhile, teams like the Atlanta Hawks and the Golden State Warriors found themselves playing for the first time in 9nine months.
. The National Basketball Players' Association, headed by president Chris Paul, pushed for a late January restart so that players that participated in the NBA Playoffs at the "Bubble" in Disney World would have an adequate amount of time to rest their bodies. However, NBA commissioner Adam Silver and league executives pushed for a fast start to the new season to capitalize on the increase in revenue and ratings the league would get by having games on Christmas. This business decision, while increasing revenue, did not seem to pay off as much as executives intended it to, as ratings still declined compared to previous years despite superstars such as Luka Doncic, Kawhi Leonard, and LeBron James being showcased front and center during a Christmas day full of basketball.
Around the league, a sense of change and lethargy was felt in the air. Many teams that made the playoffs a year before started very slowly, and the Los Angeles Lakers, the previous season's champions, looked like they were taking games off and sleepwalking, with their stars LeBron James and Anthony Davis looking particularly disinterested. Additionally, teams were playing with no fans or a highly limited quantity of fans. This was not as much of a problem for players during the NBA bubble, with tightly packed gyms and sleek equipment with large screens showing virtual fans, but in large, cavernous NBA arenas without thousands of people cheering in them, every miss has landed a bit louder and every celebration has had less energy so far despite efforts such as pumped in crowd noise and team DJs still playing music on the court.
The in-game experience has been different in the league so far, but the true test for players and league personnel has been the off-court issues related to the pandemic. Teams like the Boston Celtics and Dallas Mavericks have been hit with waves of positive COVID tests, resulting in multiple game cancellations and postponements. Seth Curry, a guard for the Philadelphia 76ers, received a positive COVID test mid-game, resulting in immediate quarantine for many of their best players. As a result, they are currently playing 7 players on the court as of January 12, 2021. Stars such as James Harden and Kyrie Irving have made this issue even worse, having been spotted in crowded clubs and venues attending parties despite the ongoing pandemic.
While fans are undoubtedly glad that basketball is back, a lethargic and off-beat start to the 2021 season and the looming threat of COVID-19 have pushed the NBA towards rethinking its strategies to combat the pandemic.