The Taylor Swift re-recordings
One of the biggest names in the music industry, Taylor Swift is re-recording her first six albums
One of the most popular singers in the music industry, Taylor Swift, is re-recording many of her old albums and releasing them as "Taylor's Version." A big Swiftie, Lauren Darwaza (10), shares her excitement, "I can't wait for Taylor to release the rest of the songs on Fearless and the remaining five albums. It's great for Taylor to finally have ownership of her music." Lauren along with the rest of the Taylor Swift fandom are eagerly awaiting the re-release of her old songs, plus some bonus songs that have never been heard before.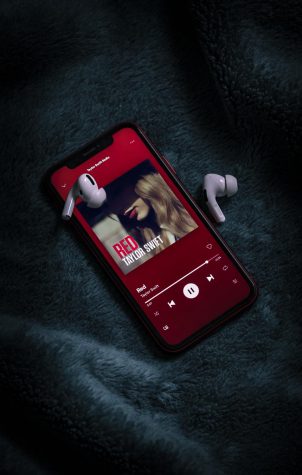 Swift announced the re-release of her song "Love Story" would be on Valentine's Day and stated the rest of the Fearless album would be re-recorded and released on April 9, 2021. She hinted at the announcement through a series of social media posts which caused a major eruption of excitement within the Taylor Swift fandom. The Swifties have been long awaiting the re-recordings of her old albums, including Taylor Swift, Fearless, Speak Now, Red, 1989, and Reputation. Taylor is re-recording all of her songs from these albums and releasing previously unreleased songs from "the vault." Many casual Taylor Swift fans are confused and wondering why she would re-record all of her music, and the answer is somewhat complex. When Taylor was starting her career, she signed with Big Machine Records owned by Scott Borchetta. As her career took off, she released 6 successful albums. In 2019, Big Machine Records was acquired by Ithaca Holdings which is owned by Scooter Braun. Through this deal, Scooter held the rights to the original masters of her six albums, leaving Swift without the rights to her own music. 
Through a legal battle, Swift left Big Machine Records and joined the Universal Music Publishing Group. The legal disputes were long and tough, but Taylor and her team fought hard against Scooter Braun. After the eventual switch, she has released three albums all owned by her, including Lover, Folklore, and Evermore. She began the re-recording process in November of 2020, and fans enthusiastically await the release of Fearless- Taylor's Version and the re-release of the remaining five albums.