The NBA's risky attempt at an All-Star game during a pandemic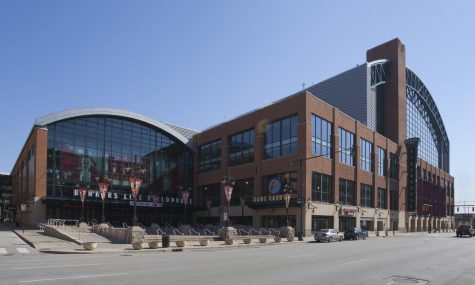 Despite the COVID-19 pandemic continuing to take hold of the United States and the world, the NBA and NBPA's leadership reached an agreement to create a truncated version of the league's famed all-star weekend for the 2020-2021 season on March 7th, 2021.
The all-star weekend has become a cultural event for basketball fans due to the sheer amount of star power it features. The titular all-star game has showcased some of the most legendary players in NBA history like Kobe Bryant, Michael Jordan, and LeBron James making amazing plays and battling it out on the hardwood. In addition, the recently added rising stars game has given a fun preview of some young players with promising futures such as Zion Williamson and Ja Morant. The three-point contest and slam dunk contest have given viewers a look at the league's highest flyers and deadliest three-point shooters, and ancillary events such as the skills challenge and celebrity game have provided further entertainment to fans. The prospect of watching the league's best players, shooters, and dunkers attracts many celebrities and high-profile guests, resulting in cities hosting the all-star game becoming the site of many all-star game festivities and boosting their revenue.
The league's version of the break was simple: Instead of having events stretching over a whole weekend, the league would have shortened versions of the three-point contest, skills challenge, and slam dunk contest with 3-4 competitors in each event instead of the usual 6-7. These would all be hosted on the same night as the all-star game instead of the night before, while sports social media enterprise House of Highlights hosted a special 2-on-2 basketball game with famed rappers 2 Chainz, Jack Harlow, Quavo, and Lil Baby.
While the NBA and NBPA's agreement appeared to make a good amount of profit off of the revised all-star break based on projections, some critics (many of which are players) questioned the mental health and safety implications of holding such an event during a global pandemic. LeBron James, arguably the league's best player and biggest voice, expressed his doubts in an interview with reporters, stating, "I just think under these circumstances with what we're going through still with the pandemic and everything with the season, I just thought we could've looked at (having an all-star game) a little bit differently." All-star Paul George expressed resignation at the idea of having a game, stating in an interview that "It's an unfortunate time in the world where our health and safety should be at the front of the helm. I personally didn't agree with the game but it is what it is."
Indeed, these critics' doubts about hosting an event conducive to an increase in partying during a pandemic were not unfounded. The all-star break was hosted in Atlanta, a city known for its lack of safety regulations and severe exposure to COVID-19. As a result, the NBA has had to send out over 200 cease-and-desist letters to venues hosting parties illegally using all-star weekend branding, and all-stars Ben Simmons and Joel Embiid were kept out of the game due to contact tracing protocols. In conclusion, the event has looked like a success so far for the NBA, but this success has come with a cost.