Seaspiracy: revealing new Netflix documentary
This groundbreaking documentary is making waves in the ocean conservation community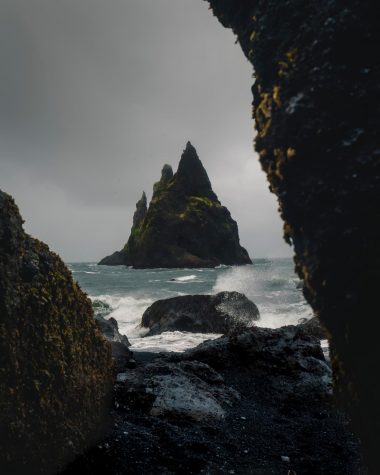 The new Netflix original documentary, Seaspiracy, has received a lot of attention on social media. The film stars Ali Tabriz, who has a passion for whales and dolphins. He began his journey to discover why mass killings of these beautiful sea creatures were happening so frequently. Ali travels across the world to visit and discuss this issue with different marine and fish specialists. He uncovers that the slaughter of whales and dolphins are a direct result of the overfishing happening in the Pacific. Not only does he uncover the illegal killings of marine creatures, but he also dives deep into the problems rooted within the fishing industry. Ali reveals that many countries still practice illegal slavery in order to produce cheap seafood without having to pay laborers. To combat this problem, he tries to find a sustainable way of fishing, however, after talking with multiple specialists he comes to the conclusion that fishing, in general, is an unsustainable practice. He offers alternative solutions, such as plant-based seafood, that seem promising. 
There are many questions that come up while watching this film, such as how are we to help the hunger problem if fishing is not sustainable to ocean life? Ali tries to tackle this question by offering fish farming as a solution, however, he debunks this idea. On a large scale, fish farming increases the risk of disease in the fish populations, while the cost to feed the fish is high and uses unsustainably sourced seafood feed. Ali raises the question of dolphin-safe certification, which is a blue checkmark on seafood that ensures the consumer of its safety, however, it is revealed that there is no way to guarantee seafood is being caught without any bycatch. 
The film leaves the audience with a lasting impression about the dangers of the seafood industry and the sustainability issues related to marine affairs. Environmental club member, Lily Darwaza (12) argues, "This film was really eye-opening and made me question how people who live far from the ocean, like myself, can help aid the diminishing health." Darwaza says she hopes to continue her research into the claims made by the film and overall thought the producer did an amazing job cultivating this revealing documentary.