New opportunities for Dasha Potapov
        Dasha Potapov committed to UCONN and will be rowing for division one crew starting next fall. Dasha started rowing when she was 14 years old as a freshman and her enthusiasm for rowing never stopped.
         Dasha was inspired to start rowing because she wanted to do something different, unique, and full of opportunities. She says, "I've done lots of sports in the past, all of which I'm sure I would've been successful with if I'd continued, but none of them really captured my interest like rowing did." This implies to many student athletes that doing the sport you love and are good at, will make you an overall very happy and successful person. 
        According to many teammates of the rowing team, they love the team chemistry and Dasha agrees with this. She says, "The team chemistry is great!" The team rows three out of the four seasons, during indoor conditioning, during the winter, and getting onto the water in mid February. Then, they officially start racing in late June. Rowing is a very important sport because every person matters, and they are as strong as the weakest individual.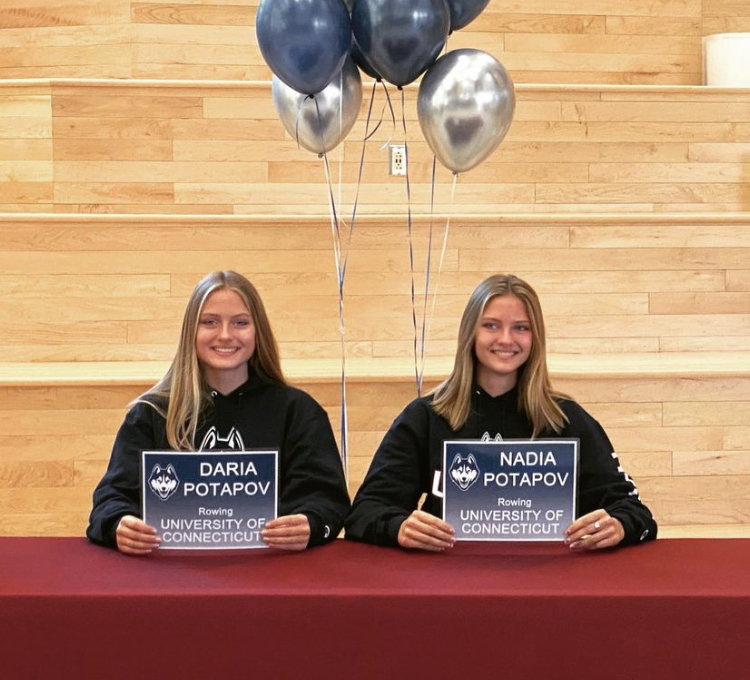 UCONN reached out to Dasha first saying that she'd be a good fit to their school and after a very sweet visit, she knew that it was a perfect fit. She believes that "you need to make yourself discoverable, so that collegiate coaches know about you and consider you for the team." This means that any student-athlete looking to get recruited has to make themselves different from the rest. Once they reach out to you, or you reach out to them, you visit any schools that are in your personal interest. This means meeting the team, the coaches, and some professors to familiarize yourself with the vibe and how they roll. She also says, "when you find a school that's perfect, you'll know it".
       Now, Dasha needs to make sure that she's working on her weaknesses and preparing for the first year with her new team next fall! And with that, keep up her grades, maintain a high GPA, and stay on top of everything. She is looking forward to her future ahead!