2022 Summer Recipes
Everyone looks forward to the end of school, no more tests and exams, and summer. To some, the summer months are the best of the year, while others look forward to fall fashion or the holidays winter brings. However, everyone can relate to the exciting tasks of going on vacations, joining a pool or swim team, hanging out with friends, or simply using the time to relax, reset, and refresh. Whatever someone chooses  during the warm months, it will always be easy to come back to these quick, easy recipes for a perfect summer picnic or a day by the pool.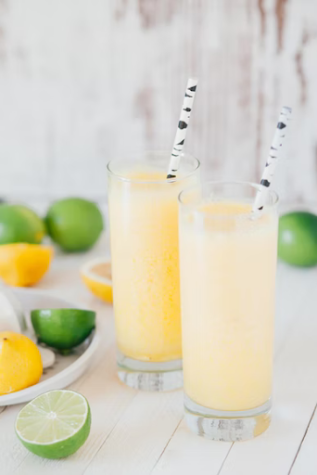 Mango Lemonade:
This simple and refreshing drink is the perfect blend of sweet and tangy. Bring this bright drink along with you for a day by the pool or the beach. 
Serving Size: 6
Total time: 15 minutes 
Ingredients:
2 cups of mango chunks

1 cup of lemon juice (you can make this a limeade by swapping it with 1 cup of lime juice)

½ cup of sugar (more or less to taste or substitute with honey)

4 cups of water

Ice 
Directions: 
Put the mango chunks, lemon or lime juice, and sugar to taste in a blender or food processor. Blend until smooth, and then strain the mixture. Finally, mix into the water, serve over a cup of ice, and garnish with a lemon slice!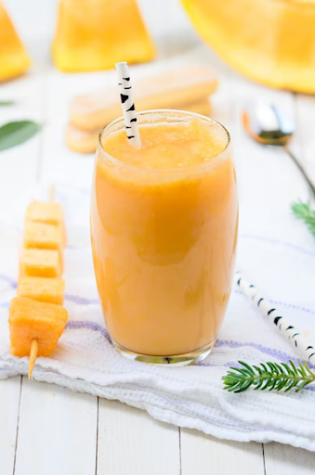 The Sunshine Smoothie:
Living up to its name, the Sunshine Smoothie is the perfect slushie drink on a hot day, truly tasting like a little bit of sunshine.
Serving Size: 1 to 2 people
Total time: 8-10 minutes
Ingredients:
Frozen mango (1 cup)

Frozen pineapple (2 cups)

Vanilla yogurt (½ cup)

Orange juice (start with 1 cup, add more if smoothie does not blend)
Directions:
Measure out all the ingredients and pour them into the blender. Blend. If the consistency is too thick, add more orange juice until desired consistency is reached.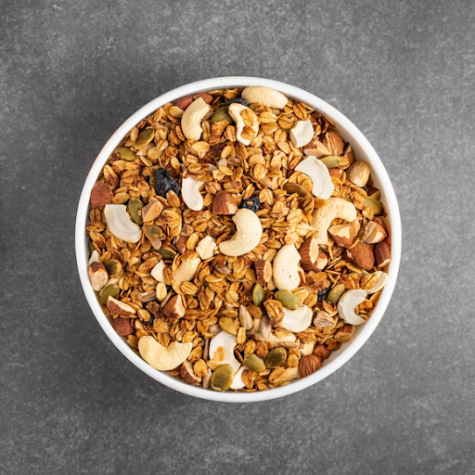 The Party Mix:
The perfect blend of sweet and salty, this is one party snack where the guests will never want to run out of refills.
Serving Size: 4+ people
Total time: Varies
Ingredients (more or less to taste):
Chocolate chips or M & M's – 1 cup    

Pretzels – 1 cup

Crushed granola – 2 cups

Goldfish, Cheez-Its, or raisins (optional) – 1 cup
Directions: 
Pour all ingredients into a large mixing bowl. Mix with spoons or gloved hands until desired. Pour into a serving bowl and serve. Store in a sealed container if not used right away.

Caprese Toast:
This warm and fresh toast makes for a great summer appetizer or light meal. Melted cheese, cherry tomatoes, and fresh basil come together to make a delectable toast.
Serving Size: 
Total Time: 25 minutes
Ingredients:
You'll need 4 slices of Italian bread, 4 slices of fresh Mozzarella cheese (cut in half), salt, pepper, Italian seasoning, ½ cup of cherry tomatoes (halved), Olive oil, Balsamic vinegar, and fresh basil leaves, chopped
Directions:
First, preheat the oven to 350 degrees Fahrenheit. Next, toast the bread slices for 10 minutes. Add two slices of cheese and sprinkle with salt, pepper and Italian seasoning, and toast for an additional 5 minutes. Mix the tomatoes with balsamic vinegar, olive oil, salt and pepper – once cheese is melted, top each slice with tomato mixture. Finally,  drizzle with a bit of balsamic vinegar and garnish with basil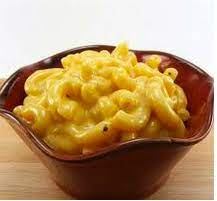 Microwave Mac n' Cheese:
The perfect option for a serving size of one or two, Microwave Mac n' Cheese takes under 10 minutes and is perfect for a low-key (yet delicious) lunch or dinner.
Serving size: 1-2 people
Total time: 10 minutes
Ingredients:
Macaroni (½ cup)

Water (¾ cup)

A choice of cheese and additional toppings
 (such as tomatoes, basil, or seasoning) (¼ cup)
Directions: Fill a microwave-safe bowl ⅔ full with water. Sprinkle in a pinch of salt and add the macaroni. Cover it with a paper towel and microwave for 7 minutes. Strain the pasta, place it back into the bowl, and add cheese and additional toppings. Microwave for 30 seconds.
Strawberry Tarts
These mini strawberry tarts are one recipes out there, but also one of the most delicious. Bring this fancy treat along with you for an aesthetic picnic.
Serving size: 6
Total time: 30 minutes
Ingredients:
Mini tart shells and filling

Strawberries
For the filling:
8 ounces mascarpone cheese

1 tablespoon granulated sugar

1/2 teaspoon pure vanilla extract
Topping
24-32 small-medium strawberries, hulled and sliced in half 

powdered sugar for serving (optional)
Directions:
Add all the filling ingredients in a bowl and mix until smooth

Spread evenly between the tart shells

Top with strawberries and a light layer of powdered sugar