Fun in the Sun 2022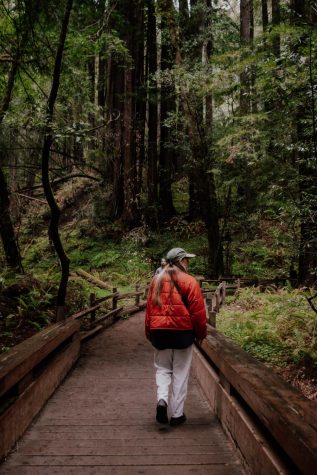 Have you ever wondered how to make outdoor summer memories with your family and friends without breaking the bank? Oakton students have a surplus of activities for you to try! From campsites  to stargazing spots to hiking, the Nova area has such much to offer.
There is a wide array of activities to do in Northern Virginia over the summer, however, one in particular stood out among two Oakton students, camping! Julia Condro (11), shares one of her favorite camping experiences, saying, "one of my best memories with my best friend is driving to Lake Fairfax Park Campground and staying the night in our trailer". Though staying in a trailer is not a traditional way of camping, Condro still sings the praises of the campsite and the scenery it offers. Another student, Rebecca Honigford (11), shares her personal experience with a more traditional method of camping. She recounts, "… One time, when I was little, my dad set up a tent in the backyard and pretended we were camping to make me happy, I'll always remember that". Camping is something fun to do with family and friends. It is extremely affordable. It is also perfect for a warm summer night in Virginia.
Another popular outdoor summer activity among Oakton students is stargazing. Sydney Hess (11) remarks, "I love driving to a quiet spot and  putting my top down to look at the stars". One of the best places to do this in Northern Virginia is Natural Bridge State Park and Sky Meadows State Park. These Parks are extremely affordable seeing that it is only $9 f0r adults and $7 for kids to view the amazing sky at the Natural land bridge state park, along with the geographical phenomenon that goes along with it. One more favorable aspect of these state parks is that they are riddled with hiking trails. Ava Fisken (11), one of Oakton's most committed hikers, says, "The best place to hike in Sky Meadows State Park is Whitehouse Overlook via Piedmont Overlook Trail Loop". These spots are very affordable and full of many different activities.