Can't Miss Watch List of 2022
Must watch movies and TV shows of 2022
        Oakton, it's time to assess 2022 – specifically, the movies and TV shows that have been made this year. The film and television industry brought a lot to the table this year. With that being said, not all of it was good, according to critics. There were some movies and TV shows that left audiences wanting more, and others that left people wondering "Why, Netflix? Why?" Because of the mixed bag of shows and movies, it may be a struggle to figure out what's worth watching. Therefore, over the past month, Oakton High School students have been asked what their favorite movies and television shows from this year have been. Without further ado, here is a list of the most popular movies and television shows of 2022.
Must Watch Movies of 2022
1. Top Gun: Maverick
 Synopsis:
"Top Gun: Maverick", the sequel to the 1986 Top Gun film, starring Tom Cruise, follows Pete "Maverick" Mitchell, one of the best aviators in the Navy, as he returns to Top Gun. Pete is asked to train a group of Top Gun graduates as they prepare for a dangerous mission. While doing this, Pete must also confront his past.
          I really liked "the story, soundtrack, and filmography of Top Gun: Maverick. Also, I am a diehard fan of the franchise. My favorite character was Rooster, I thought he was very relatable. Also, Miles Teller did a really great job portraying the character of Rooster. The story was the best part of the film and the fact that it's loosely based on an actual [operation], operation Opera in 1981. I would definitely recommend this film to others (Cameron Hilleary, 11)."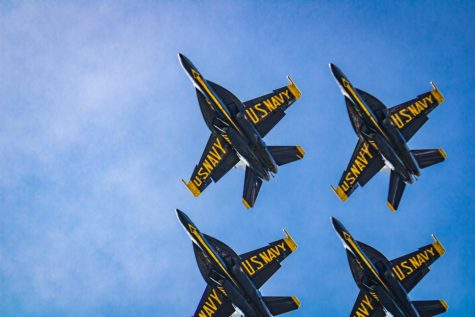 2. Everything Everywhere All At Once
 Synopsis:
After reality gets revealed due to an interdimensional burst, Evelyn Wang, played by Michelle Yeoh, must channel her newly discovered powers to fix the multiverse. Throughout her journey she encounters many dangerous people and situations, all while trying to keep a good relationship with her husband and daughter. 
         "Everything, Everywhere, All at Once" was so good. With a limited budget, the filmmakers used everyday items (like office chairs and cleaning supplies) in dynamic action scenes. Also, the actors were so talented, it was a great portrayal of family dynamics and was really emotional, as well as funny. I loved all the characters in different ways, but I definitely related to Joy Wang the most with her family dynamics and feeling unheard a lot of the time. Plus, the Black Bagel song and her outfits were so fun to see. I really liked all the weird multiverses like racacooni and the hot dog fingers in the movie! I would definitely recommend the movie to anyone, because even though it's a funny and aesthetically beautiful movie, it teaches you so many life-long lessons and how to be more empathetic. (Amy Thiam, 12)."
3. Elvis
 Synopsis:
The 2022 film "Elvis", starring Austin Butler, revolves around the singer, Elvis, and his life. The movie navigates through how Elvis rose to fame and started his music career. The film also shows the influences, good and bad, that the music industry had on him and the people he met along the way. 
         "I loved the movie Elvis. I know that Austin Butler went through an insane amount of prep before playing the part of Elvis, and [his] singing and dancing were really good. He portrayed Elvis really well and some scenes were so emotional that I was in tears. I really liked how the film went into depth about his life. Also, Tom Hanks did a really good job playing the role of Colonel Tom Parker. I was really angry at him the whole movie. I would strongly recommend this movie to others. It was a cinematic masterpiece. (Lola Farkas, 11)."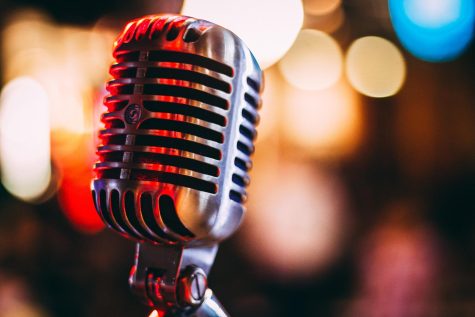 4. Spiderman: No Way Home – Extended Cut
 Synopsis:
Peter Parker (portrayed by Tom Holland) asks Doctor Strange (Benedict Cumberbatch) to cast a spell that will erase Parker's identity. However, when the spell goes awry, the multiverse breaks open. Now, Peter must find a way to fix the multiverse and stop unwanted visitors from entering his reality. 
         "Spiderman: No Way Home did an amazing job incorporating different versions of the Peter Parkers and each of their villains in a way that was believable. The whole movie, Peter wanted to help everyone no matter if they were good or bad, which I liked. At one point after he went through a hardship, he said that [it was over] and that it wasn't his fault. That hit me real close. I think that anyone who has seen any of the Spiderman movies should watch this movie. It was amazing to see the Spiderman my dad showed me as a kid acting alongside Tom Holland's Spiderman. This movie is an awesome experience and if someone was to go see it, take your family because the parents' reactions to the characters' entrances are amazing (Christina Baptista, 10)."
Must Watch TV Shows of 2022
1. Stranger Things – Season 4
 Synopsis:
Joyce, Eleven, Will, and Johnathan try to adapt to their new environment in California. Meanwhile in Hawkins, Indiana, high school students start to go missing, with their bodies being discovered later. As the Hawkins crew tries to solve the mystery behind their classmate's murders, they discover a new danger from the Upside Down. Simultaneously, Joyce deals with her own surprises when she gets sent a package from Russia and is convinced that it's from the supposed dead Hopper.
         Stranger Things Season 4 "was one of the best shows that came out this year and there was so much build up that I was so excited before even watching it. I really liked Max because I can relate to her so much and she's really sarcastic and funny. Also, she had a huge role in this season which made it so much better. For sure, this was one of the best seasons of the show (Mackenzie Sharp, 11)."
2. Heartstopper
 Synopsis:
A romantic series based on the graphic novel series by Alice Oseman, "Heartstopper" follows the story of Charlie Spring (Joe Locke) and Nick Nelson (Kit Conner) as Charlie develops feelings for Nick. As their friendship blossoms, so do their feelings for each other. 
         What made Heartstopper so good "was the way the characters were portrayed and how they portrayed high schoolers. It was a realistic high school experience and the characters were well thought out. My favorite character was Nick Nelson because I can relate to him and the struggle of trying to find out who you are. Overall, it was a really great show and it was short and easy to watch in a day. Season 2 is coming in 2023 so check it out (Anika Saracevic, 11)."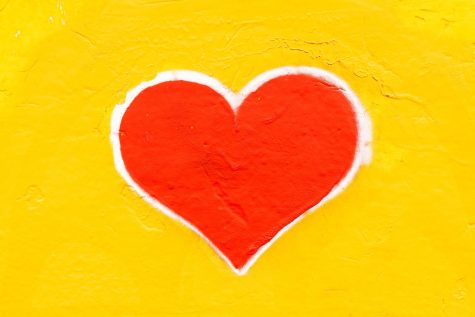 3. Business Proposal
 Synopsis:
A South Korean romance show, "Business Proposal", is about Shin Ha-ri (Kim Sejeong) as she takes the place of her friend on a blind date. However, she soon discovers that her blind date is actually her boss.
         I really enjoyed Business Proposal because "it was entertaining and heartwarming, with low commitment. There were only 12 episodes and 1 season, so I could pace my watching. It catered to all the emotions while also providing closure. Being a Korean drama, it differs from traditional US television shows, and highlights different cultures, which makes it even more intriguing. Shin Ha-ri, the female lead, was my favorite. She didn't play a damsel in distress, unlike many pieces of romance media. She was strong and independent, being able to hold her own ground, as she showcased her own unique abilities and personality. The actors had a lot of chemistry and played their roles well. It was very entertaining to see all their interactions, both cute and embarrassing. I would definitely recommend this show to anyone interested in the romance genre. [This is a watch] that is both wholesome and funny (Maya Singhal, 11)."
4. All American – Season 4
 Synopsis:
Consisting of 20 episodes, "All American" – season 4, focuses on Spencer James (Daniel Ezra) as he sets his sights on his future with the NFL. However, with the last half of senior year left, Spencer and his friends have to prepare for prom, graduation, and leaving high school behind.
         "All American is just one of those shows that has a really good empowering story, while still keeping the show fun and exciting. I related a lot to Asher (Cody Christian) because I really felt his pain of not being able to do the thing he truly loved because of his medical condition. I really liked his character development and how he found something related to his past passion, football, and made it his own. One of the things that makes the show so good is the combination of fun teenage antics, football, and real life problems/activism. I 100% would recommend watching this show (Krishiv Agarwal, 11)."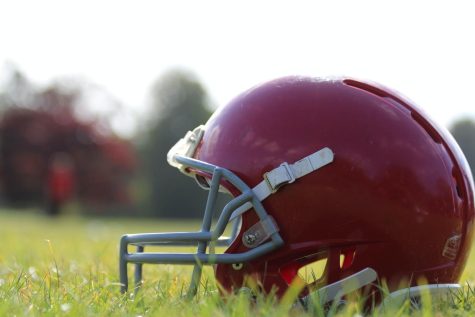 Already seen all of these? Here's a list of other must watch movies and TV shows from 2022:
Movies:
The Batman

Nope

Death on the Nile

Uncharted

The Black Phone

The Lost City

Lightyear

Scream (2022)

Bodies Bodies Bodies

Thor: Love and Thunder
TV Shows:
Never Have I Ever – Season 3

The Resort

The Boys – Season 3

All of Us are Dead

First Kill

Peacemaker

Lord of the Rings: The Rings of Power

Inventing Anna

Paper Girls

The Summer I Turned Pretty