Albums to Get You Into the Fall Spirit
Dive into that leaf pile with new music!
Fall is the perfect time of year. The temperature allows people of all ages to be cozy by choice, not by force. Fun holidays like Thanksgiving and Halloween are just around the corner, and what better way to get you in that fall mood than some music? More specifically, three albums that would be perfect for what is associated with this upcoming season.
Fall is a time associated with the start of school, so a great album to begin listening to along with the start of the school year is Kanye West's The College Dropout. Here, Kanye raps about themes of becoming an adult and expressing this in certain examples such as, getting a job and going to college. While no student at Oakton is in college, most have thought about these big ideas of adulthood, especially the seniors. Despite all its pessimism about going to college and getting a job, the heart of the album is about self-confidence and loving the people around you, and that message is something that most troubling teens could use right now.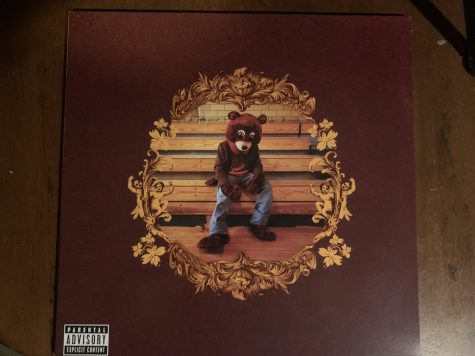 One thing that everyone's mind races to with the start of fall is sports, specifically football, so a perfect album to listen to this fall would be American Football's self-titled album. Ironically, the name of the artist has very little to do with football, but has a lot to do with the season of fall. The 90s emo album is now considered a classic for pioneering Midwest's emo, more complex rhythms and influences from music outside of rock, namely the band's use of the trumpet. The album perfectly personifies the moody transition from gleeful summer to the more depressing winter. The album's lyrics themes are usually either related to the time of fall, or more of the struggles of teen love.
Incidentally, the last fall themed album chosen seems to be more and more relevant. The Smiths magnum opus, The Queen Is Dead, which due to recent news, is extremely applicable to current events. This is a jangle pop classic that takes influence from the post-punk and new wave movements in the early 80s of England. Morrissey, the lead singer of Smiths, has been praised for his 'dreamy voice,' along with the band's jangly guitar work (of which jangle pop gets its name). The whole album has a unique atmosphere, as it gives the feeling of a place that is an intermediary, which is exactly what Autumn feels like. While spring is a new beginning, summer is sunny and beautiful, and winter is cold and fragile, fall just feels like it's in between three extremes.
Of course, maybe none of these could work for getting you into 'the fall spirit.' However, no two people have the same taste in music. Not everyone is going to listen to the same songs and get the same feelings from them. That is the beauty of music: it's a completely personal journey for everyone. In the end, if at least one song was found and liked, then this article was a complete success.