Artemis: the Rocket Hard to Miss
More stories from Vinisha Cheella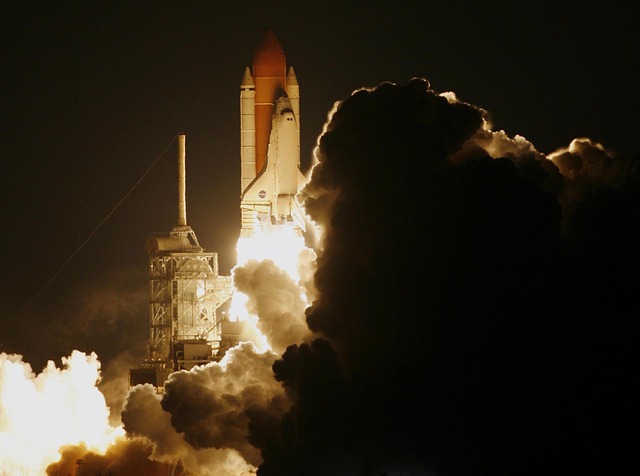 On November 16, 2022, the Artemis rocket (a next-generation space capsule) launched from NASA's Pad 39B at Kennedy Space Center (KSC) in Florida at 1:47 am. Artemis was sent to the moon. This rocket's purpose is to see if it can return astronauts to the lunar surface by 2025.
Purpose of Artemis Mission
       The purpose of the Artemis mission is to land the first woman and person of color on the moon. These missions also serve as the groundwork to send astronauts to Mars.
Flight
       Like previous attempts, a few setbacks occurred. An intermittent leak was detected in the liquid hydrogen replenishment valve on Artemis 1's mobile launch tower. NASA sent a specialized "Red Crew" to the building to tighten packing nuts to stop the leak, which took roughly an hour. After, an ethernet switch at a radar site in the U.S. Space Force Eastern Range caused further uncertainty and needed a replacement. After the issues were resolved, the rocket took off.
       This rocket is the third launch attempt for Artemis 1. The first attempt on August 29, 2022, was aborted due to a glitch in the cooling process. The second attempt on September 3, 2022, was aborted when a hydrogen leak was detected. In the end, the third attempt worked, and 1.5 hours into the flight, the upper engine successfully fired and gave the rocket a needed push to fly toward the moon. 
       On December 1st, Artemis reached its maximum distance from the Earth. The capsule and its three test dummies entered lunar orbit more than a week after launching. It will remain in this broad but stable orbit for nearly a week, completing just half a lap before heading home.
Oakton
       Many Oakton students have expressed their excitement and hopefulness for the first woman and the first person of color to finally land on the moon. Sophie Parker(11) says she is, "extremely excited for the future. I can't wait to see the first woman and person of color will be able to land on the moon".  Samuel Chu(9) hopefully says, "I really hope this rocket is able to return back to us so we can finally send the first woman and first person of color to the moon." The Oakton community is incredibly excited for the future and rooting for the third Artemis space launch.
Conclusion
       Many emotions arise out of Oakton students but mainly hopefulness and excitement for the third Artemis Space Launch. Many can't wait to see the first woman and person of color to land on the moon. Artemis is currently in space traveling toward the moon and late updates can be seen at NASA here: https://www.nasa.gov/specials/artemis-i/.