Crossing The Galaxy One Last Time
saying goodbye to the guardians of the galaxy
It's the moment that all Marvel fans have been dreading, where they say goodbye to the funny and loving crew who've saved the galaxy countless times. Guardians of the Galaxy is coming back one last time on the big screen as this will be the third and final installment of the franchise in the Marvel Cinematic Universe. While people are upset about this, they have the chance to say one final salute to the guardians as the film comes out on May 5th of this year. But what exactly is going to happen?
The trailer came out last year on December 1, 2022. Shortly after, the second trailer came out during this year's superbowl. There are some characters that fans are going to be seeing again, such as Chris Pratt as Star Lord, Dave Bautista as Drax, Bradley Cooper as Rocket, Pom Klementieff as Mantis, and Vin Diesel as Groot. Along with a special return of one character who is miraculously back, Gamora, played by Zoe Saldana, who is shown in both of the two trailers released. The villains for this film are going to be the High Evolutionary played by Chukwudi Iwuji and Adam Warlock played by Will Poulter. The synopsis for this movie was revealed by the director of the movie, James Gunn, saying that Peter Quill (Star Lord), is still reeling from the loss of Gamora. However, duty calls once again when they have to save the galaxy and protect one of their own. If all doesn't go as planned, it could possibly lead to the end of the guardians. 
Now fans may have some predictions as to what is going to happen in the film and who may possibly meet their demise in the film, such as Drax. Bautista stated that this was going to be his last time playing his character in the MCU. People theorize that Drax will meet his end and possibly be with his family after slaying Thanos and saving the galaxy numerous times. There are many predictions swirling the internet but it looks like people will find out when the guardians come back to save the galaxy. 
Favorite Character from the Guardians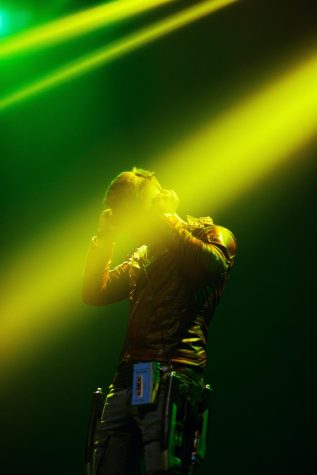 Sorry, there was an error loading this poll.