The Digital Art classroom had the same computers for quite some time, but as of the 2023 school year, they have an entirely new computer lab. What do the students and teachers think of this adjustment? Do they love it, hate it, or has it made no change whatsoever?
According to the Digital Art teacher, Mr. Hatchl, the new computer lab has had a positive impact on his students, mentioning that "having the Wacom pen tablets and the big poster size printer" was a huge benefit for the students'.Mr. Hatchl also confirmed that the new tech was an entirely "brand new lab of computers." adding that the new towers are "Z2's, so they have faster graphics processors, [and] brand new monitors."  The monitors and wacom pen tablets will allow for an easier time drawing, having a clearer image and an actual pen to use. As for the towers, they will provide a much faster graphics processor for students' designs. Isabel Rainey, one of the first-year digital art students, agreed with Mr. Hatchl's assessment, finding "It's  much easier to use the pen compared to the mouse" while talking about the tablets. When asked if they felt that the new tech has expanded their abilities, they answered that  "the new tech has given us more flexibility with our art".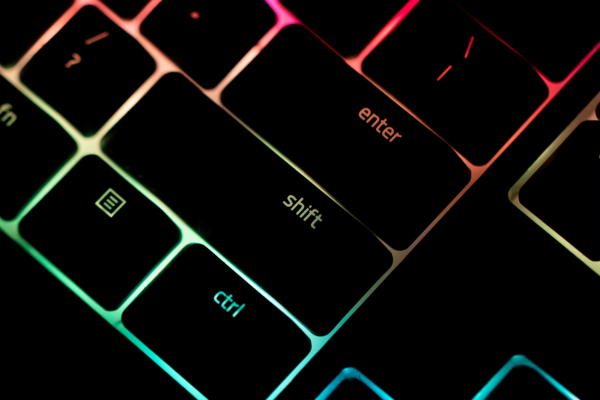 In response to a question about how the Wacom pen tablets helped improve their art, first year digital art student, Maya Fahnline said "that the new tech has indeed expanded my ability in digital art because I can take my creativity much further than before." It appears that many of the students have very positive reviews for the most part.
Despite numerous positive effects, there were a few downsides mentioned as well. Some students have struggled with being unable to do any work at home. Mr. Hatchl acknowledged this saying "Last year, students' laptop devices…could run Adobe, and so far no one's been able to show how the Chromebooks can."
When asked about any technical issues from a student perspective, Isabel Rainey indicated they "have had very few tech issues, and those that I've had have been solved quite simply." They even added that they had an "overall visual improvement and easier connection." with the new computer lab.
However, some students have also expressed reservations about the new technology. When Maya Fahnline was asked about their experience, they said, "I have had many, many difficulties adjusting with the new tech." So this goes to show not all aspects of the new technology may be easy to understand. Despite some difficulties, they also added that eventually, "once you get to know everything about it, you can enjoy it without worrying."
According to the students, their artwork has not only improved, but also expanded the types of work they can do. Maya Fahnline explained that,"Exploring with different styles of art, different postures, and different designs are very fun and enjoyable…It also has improved my talents to draw and make remarkable artwork!"
Overall, Isabel Rainey said their "opinions on the new tech are…all wonderful. It's great that we have these drawing pads that connect to the computer, along with having a headset and pen for each student. Very useful!" Mr. Hatchl also agreed when asked if his opinions were positive on the new technology, saying "In this room, absolutely."
As the year continues on, digital art students are certainly 'taking ctrl' of their art with the new technology. With high hopes for the future, they continue to create incredible pieces that they will cherish years to come.