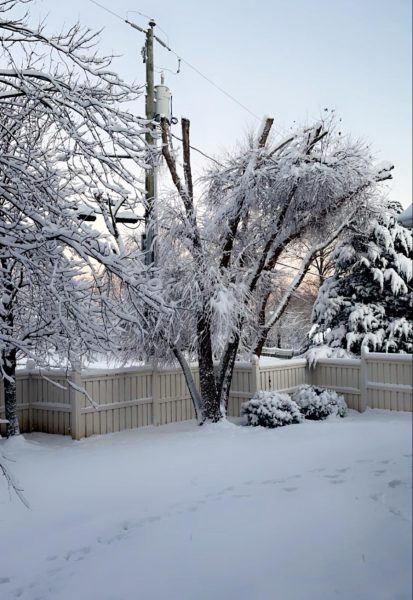 As winter slowly approaches, the idea of snow usually crosses the Oakton Community's minds. For snow lovers, this year may bring smiles to many faces. 
With the anticipation of a winter wonderland in the air, residents in the D.C. area may want to prepare for more than just a light dusting of snow. Meteorologists are expecting a more-than-average snowfall this year. The National Weather Service suggests that the upcoming winter season could bring about a substantial increase in snowfall compared to recent years. The meteorological phenomenon known as El Niño is poised to play a significant role in shaping the winter weather patterns for northern Virginia.
El Niño, characterized by the abnormal warming of sea surface temperatures in the central and eastern equatorial Pacific Ocean, has far-reaching effects on global weather patterns. In the case of NOVA, the winds associated with El Niño are contributing to a notable drop in temperatures. As these winds travel southward from the frigid northern regions, they create a perfect concoction for snow and ice.
Meteorologists are closely monitoring the atmospheric conditions influenced by El Niño, and all signs point to a winter season that could fulfill the dreams of snow enthusiasts. The unique combination of factors, including the El Niño wind cycle, positions the DMV area for an increased likelihood of experiencing a 'White Christmas'.
While the prospect of abundant snowfall may bring smiles to the faces of snow lovers, it is essential for residents to take necessary precautions. Winter weather conditions can impact travel, daily routines, and overall safety. It is advisable for individuals to stay informed about weather updates, follow safety guidelines, and prepare for colder temperatures and potential snow accumulation.
As the winter season unfolds, the DMV area may transform into a picturesque snowy landscape, creating a festive atmosphere for holiday celebrations. Whether it's building snowmen, engaging in winter sports, or simply enjoying the beauty of snow-covered streets, residents can look forward to a season that embraces the charm of winter in its full splendor. So, get ready to bundle up and embrace the magic that a snowy winter can bring to Oakton and all of northern Virginia.