Tutors present at the 2016 CAPTA Conference
Hang on for a minute...we're trying to find some more stories you might like.
A group of tutors from the Oakton Center for Collaborative Learning attended a tutoring conference at George Mason University on Friday, Nov. 11. CAPTA (Capital Area Peer Tutoring Association), a nonprofit tutoring organization, hosted the conference. Over 51 secondary schools and 400 students attended Friday's conference. The majority of students who attend CAPTA conferences come from all over Virginia, Maryland, and Washington, D.C. However, this year's conference hosted students from even further states, such as Connecticut and New Jersey.
The overall goal of CAPTA conferences is to bring tutors, teachers, and administrators together to share ideas and promote student-centered learning. The theme of the 2016 conference was "Vision and Revision in the Center." The 89 student presenters geared their presentations toward this theme. Nine of these student presenters are from Oakton and have worked hard over the previous months preparing their presentations. For all of the Oakton presenters, this is their second or third conference that they've attended. This is also the group of tutors' last CAPTA conference, as all the presenters are seniors.
Below are the student presenters accompanied by their presentation topic and proposals. Oakton was one of the most well-established tutoring centers represented at the CAPTA conferences, as well as one of the only centers to tutor all subjects. In addition to presenting at the conference, these tutors also attended a number of other sessions throughout the day, learning new ideas and techniques they have brought back to Oakton to further improve the Center for Collaborative Learning.

About the Writer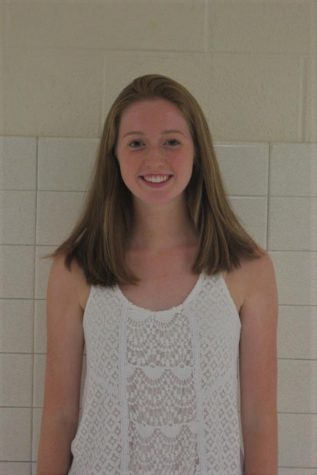 Kathryn Tatum, Editor-in-chief
Kathryn is an Editor-in-Chief of the Oakton Outlook and has been part of the staff for four years.  She has previously served as the Photo Editor and the Feature Editor of the publication. Her favorite journalistic pieces to write are human interest stories. In addition to leading the Outlook newsmagazine, Kathryn is also a Center tutor, a runner on the Oakton Cross Country and Track teams, and a piano player. Kathryn's favorite thing to do is spend time outdoors — whether it be biking, running, hiking, or camping. She is excited to explore some more story ideas and continue to grow the Outlook in the future.