The Big Apple; a holiday hotspot
Oakton students share why New York is the best place to be for winter break
  New York; a city given countless nicknames such as the big apple, the city that never sleeps, as well as the world's biggest urban playground, is given another- Oakton's holiday hotspot. These busy streets become crowded with shimmering tinsel and lights, gifting advertisements, eager tourists, and that familiar holiday buzz. During this magical time of the year, New York accommodates the most iconic holiday treats, such as the Rockefeller Tree, the Wollman Rink, the Empire State Building, and offers many more. With all of this in mind, Oakton students shared their glamorous winter break experiences in this holiday hotspot.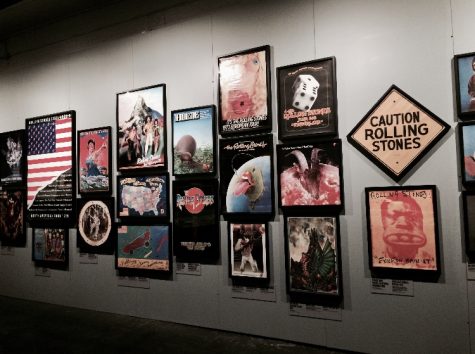 "New York is always full of endless events, museums, stores, and shows you can see," says sophomore Sophia Stroud. "And the buzz. I love it. There's so many unique and strange people, there's always something going on," added Stroud. As an annual New York tourist, Stroud knows how to frisk through this bulky city. In fact, this year's trip was dedicated to the Rolling Stones Museum. Her favorite features of the exhibit include the concert simulation of video and screening experiences and the style gallery, composed of high fashion brands; Alexander McQueen, Prada, Dior, and Gucci. 
Stroud also shares her most fond memories in the city, "I remember looking up at the Empire State Building, I was 7 at the time, and the only thing I wanted to do was get to the top." With a 15 minute climb to the top, the Empire State Building's lofty height provides the best panorama of New York City. This landmark also accommodates historical exhibits, shops, and restaurants.
   Your average tourist day in the city probably begins with breakfast pastries at the nearest bakery, followed by some shopping, and one or two stops at some interesting sights. Senior Kaitlin DeMarco, however, put these matters into her own hands.
"
In New York, I did an A to Z project where I found popular landmarks or sites for every letter. I went to Apollo Theater, Broadway, Central Park, and more."
— Kaitlin DeMarco
   Aside from these landmarks, her other favorite destinations include Black Tap Down, an eccentric restaurant famous for their towering burgers and crazy milkshakes, and of course, the illuminated Rockefeller Tree and nearby holiday marketplace. 
   The holidays to me mean extravagant shopping and buoyant expression, thus making New York my golden getaway. Above all the halting screeches and scattered shouts, I knew that the Museum of Modern Art (MoMA) was where I wanted to be. As I strided through the revolving doors, I immediately clicked with the environment of wandering minds and inspired thinkers. Each exhibit was full of life, pulling you into the illusions of paintings, photographs, and sculptures. I realized that the simplest objects can be manipulated into a symbol of philosophy; and especially in the modern era, there is no boundary to art.